5 Helpful Tools to Create Content with AI
---
Today's world has become a digital age. In addition to using social media platforms for our personal needs, we are seeing a shift in business management to digital by establishing large and small-scale "online shops". This online world, which we turn to for many purposes such as spending time, learning new things, and making our purchases, has a growing volume day by day.
Today, we all create different content in this online world. Social media posts, e-mails, product descriptions, video content, and advertisements are all crucial for ranking factors, credibility, and recognition. Although creating content sounds like an easy task, creating quality content takes time and effort. In some cases, content producers face "writer's block". At this point, AI (artificial intelligence) supported writing tools provide convenience for people who produce content in many fields such as copywriters, entrepreneurs, marketers, and students.
AI writing tools do not take on a task like content producers, but they are tools to optimize the work of content producers by moving content creation to a fast and efficient point.
I have compiled 5 AI-powered writing tools that you can use to make your writing processes easier and more productive.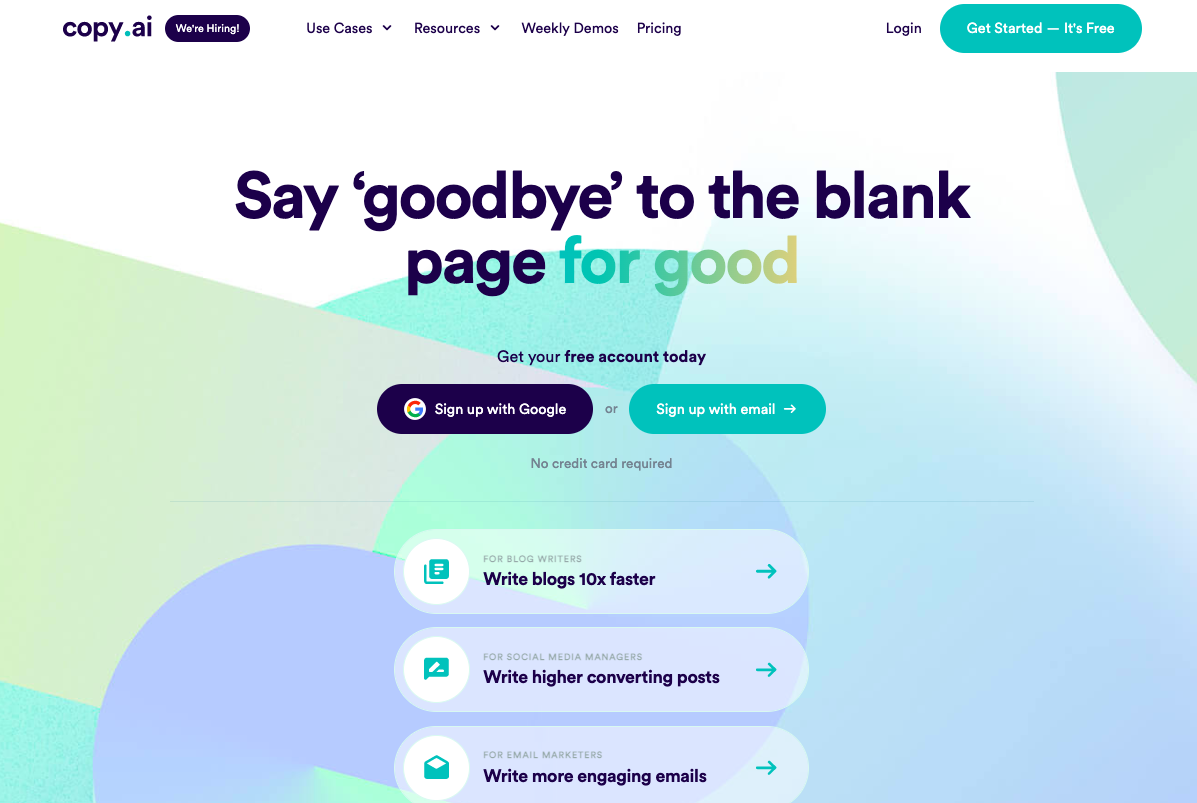 copy.ai lets you create product descriptions, blog content, sales copy, digital ad copy, and more. The variety of templates will make your work easier and more useful.
Key Features
Free to use, no credit card required
More than 90 templates and tools
User-friendly interface
Create content with multiple languages
Long-form document editor
Usage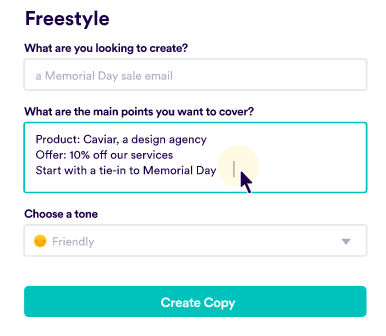 Choose the format in which you will produce content, briefly define the points you want to focus on in the content, and choose the content language.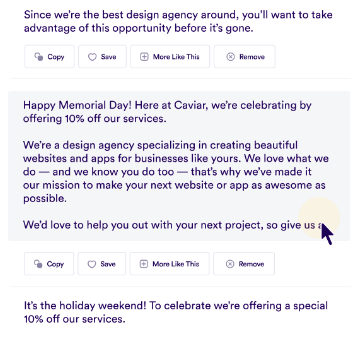 copy.ai provides you with multiple content options for the content you want, allowing you to choose the one that suits you best. You can use copy.ai's editor to rewrite paragraphs and change sentences in the generated content.
Pricing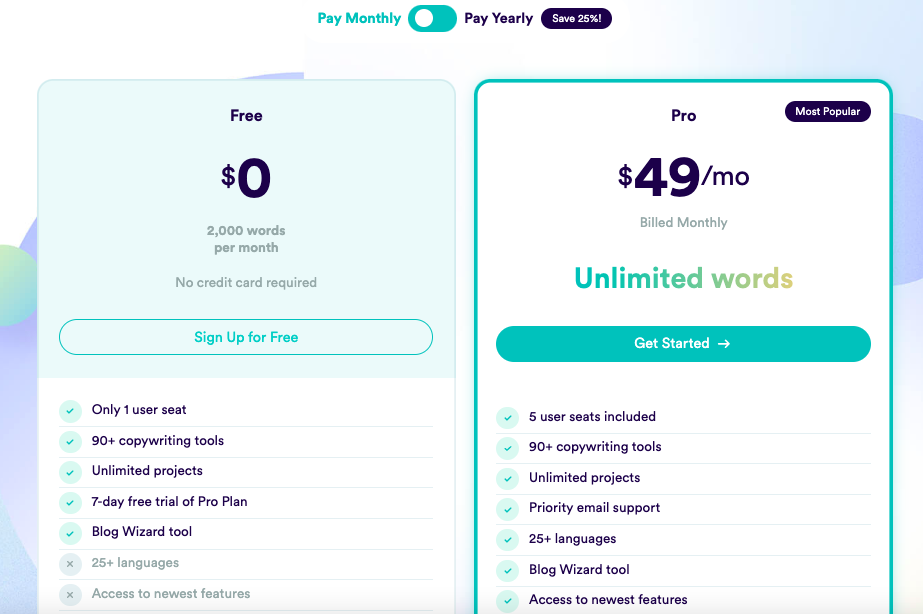 copy.ai offers its users an easy-to-use free and no credit card is required. The Pro plan is $49, but unlike the free version, it allows you to work in more than 25 languages and use different tools. Don't forget to take advantage of the 7-day free trial to explore the Pro plan and see how it can benefit you!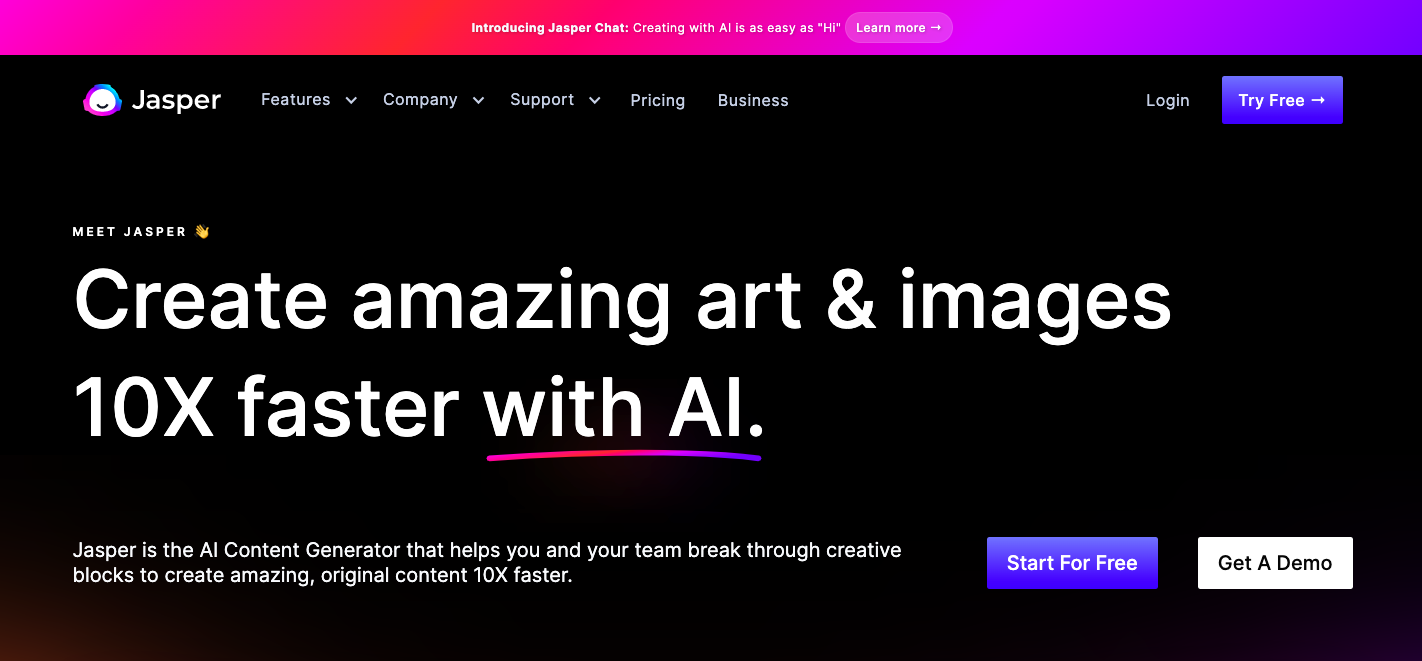 Jasper, formerly known as Jarvis, is one of the best creator tools. Jasper has also acquired the Shortly AI and Headline creator tools. Both tools are currently operating independently but are planned to be integrated with Jasper.
You can create content such as blogs, articles, books, scripts, scripts, social media content, etc. with Jasper by entering the topic, format, and a few details about the topic.
Key Features
Plagiarism check
Fast content creation
Integration with Surfer SEO (a tool that allows you to analyze keywords and optimize your content for search engine ranking)
Multi-language support
Long-form document editor
Usage
You can use Jasper for free for 5 days by selecting the plan you want to try after signing up. Jasper requests credit card information, so don't forget to check if you want to continue using it after 5 days!
Using Boss Mode
Jasper has three different packages. These are Starter, Boss Mode, and Business. We will examine the use of Boss Mode together.

After selecting the template you want to use, we create a new document.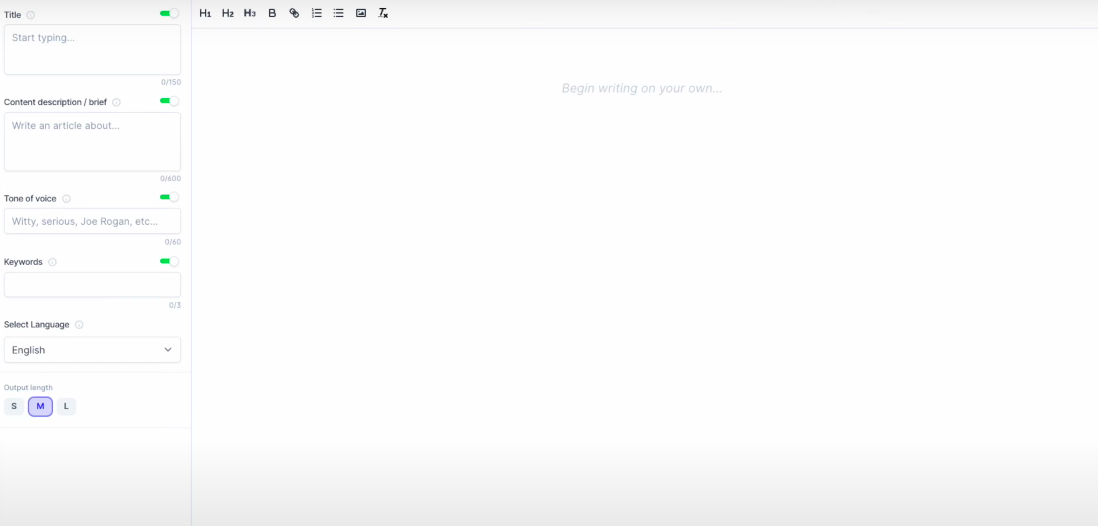 After you enter the title, details about the content, tone of voice, focus keywords, and short information about the content length, Jasper will start generating your content.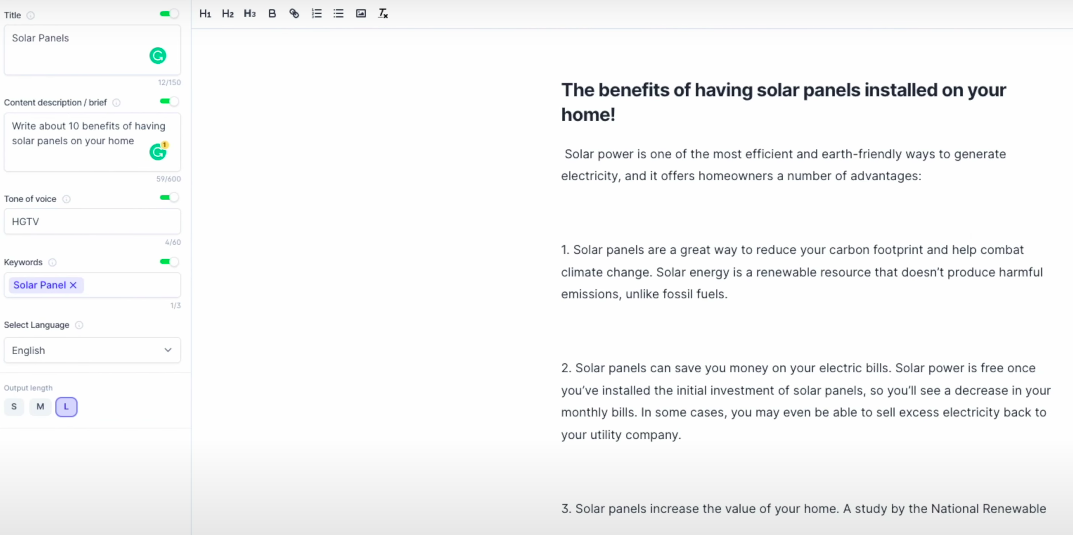 From Jasper's Recipes tab, you can differentiate the type of content you want to create and create the type of content you want.
Finally, Jasper also has a Google extension. You can enable the extension and create content on most online platforms (Hubspot, Google Drive, Facebook, Twitter, etc.).
Pricing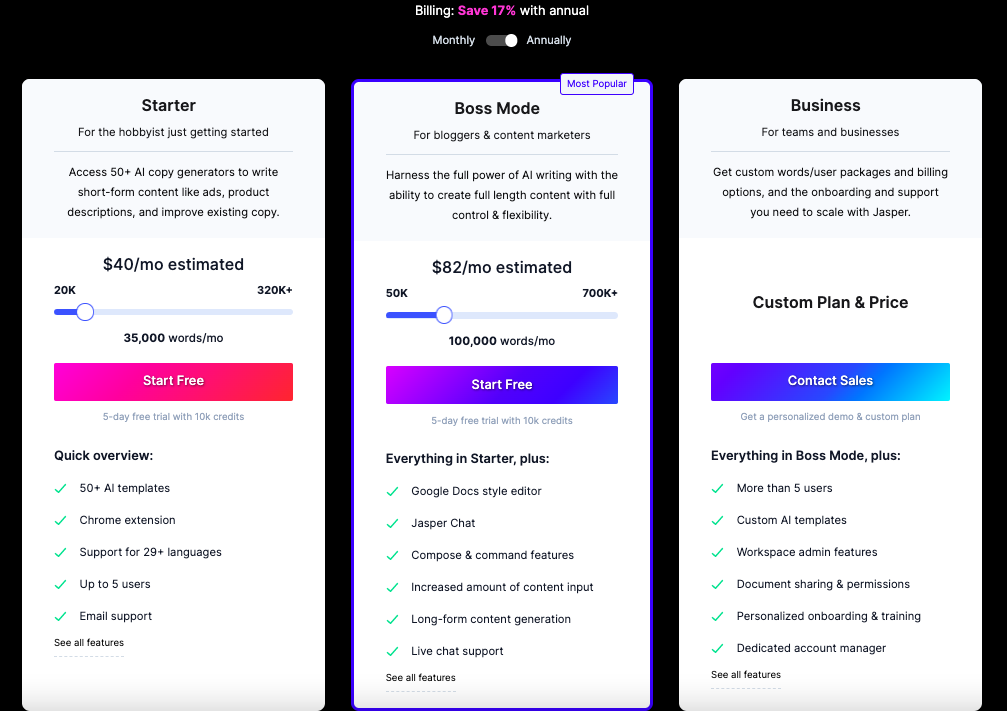 You can use the Starter and Boss Mode plans above with a 5-day free trial. For the Business plan, you can contact Jasper and create the plan that best suits you and your team.
The Starter plan starts at $40/month for 35,000 words and Boss Mode is $82/month for 100,000 words. The Business plan is priced according to the needs of your business.
Jasper is one the AI software that creates quality content with Google extension, Suffer SEO integration, and many more features.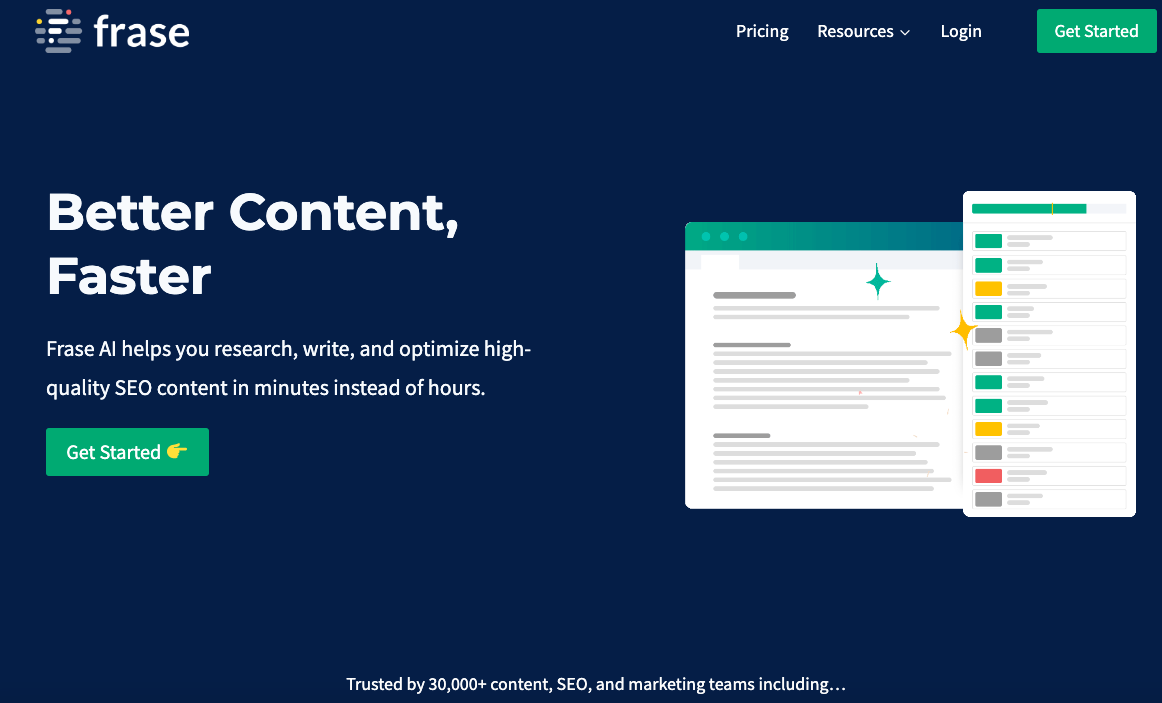 Frase is an AI-powered SEO-friendly content creation tool. It is preferred by SEO experts, content marketing experts, and marketing agencies.
Key Features
Google Search Console integration
Undo/redo commands
Export to PDF, HTML, and Excel
Document editing with AI
Brief preparation
Content Optimization
Content Analytics (gives you tips and tactics for your content using your Google Search Console information)
Usage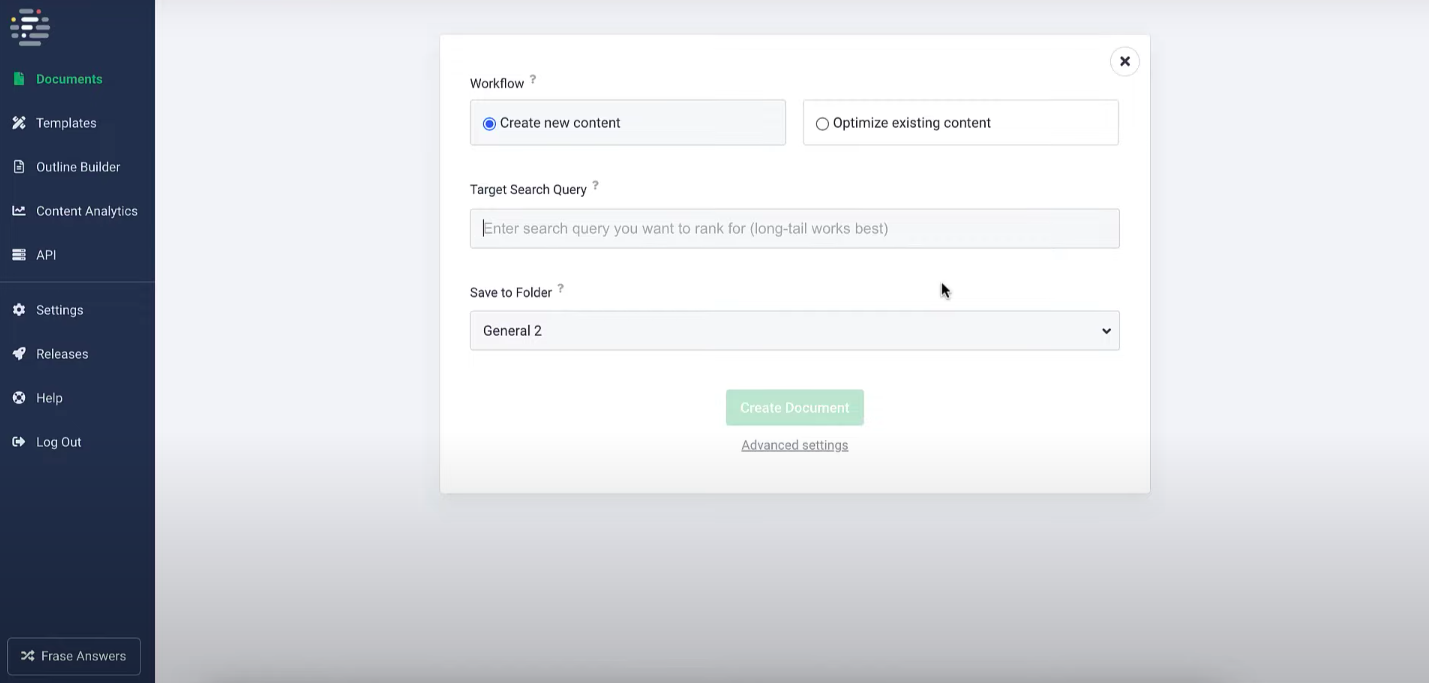 When determining the topic title, you choose whether you will work on existing content or create new content, and then the document is created.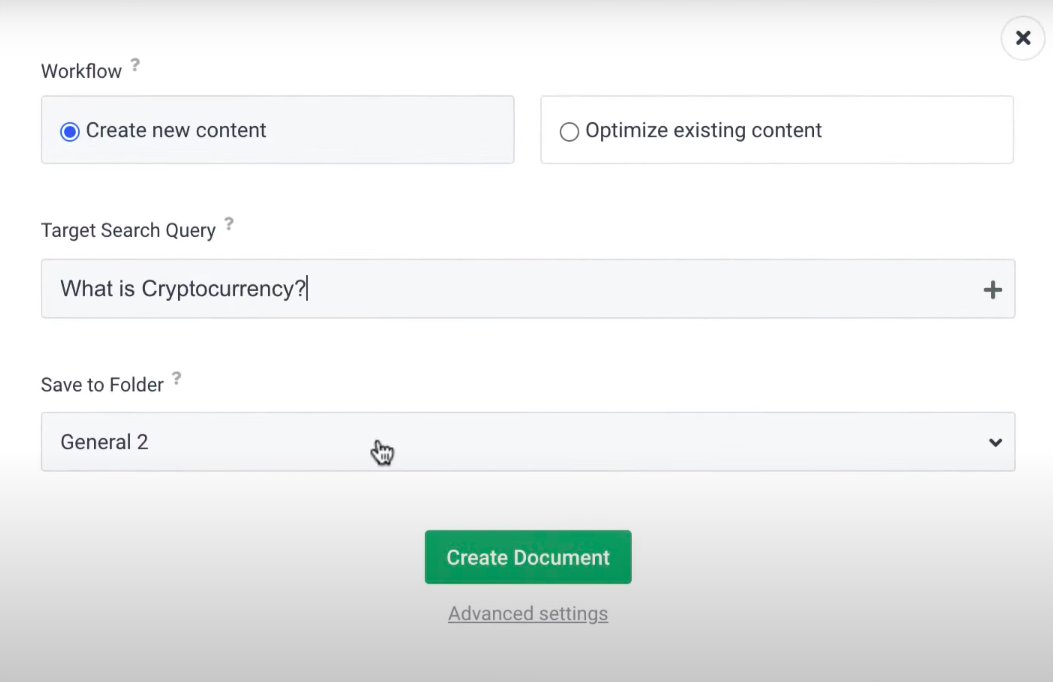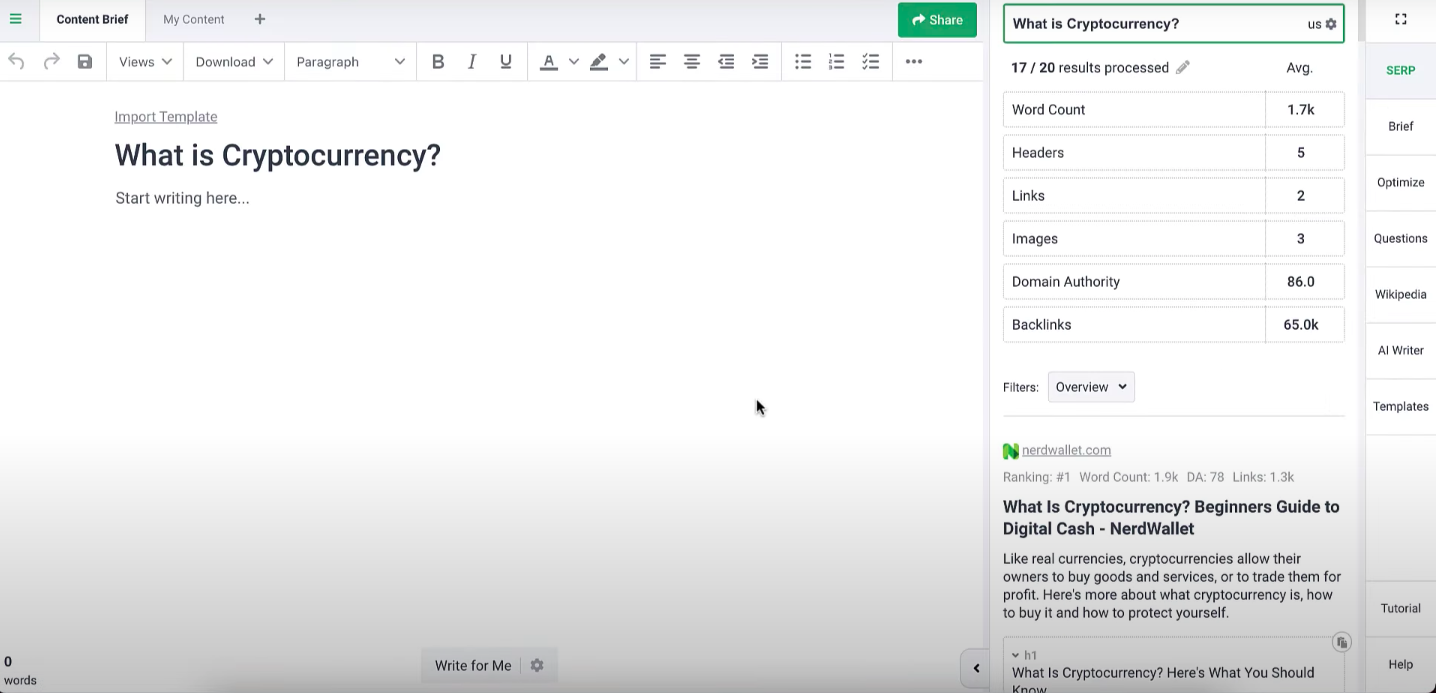 You can proceed by selecting the desired format from the menu on the right. The brief template is as follows: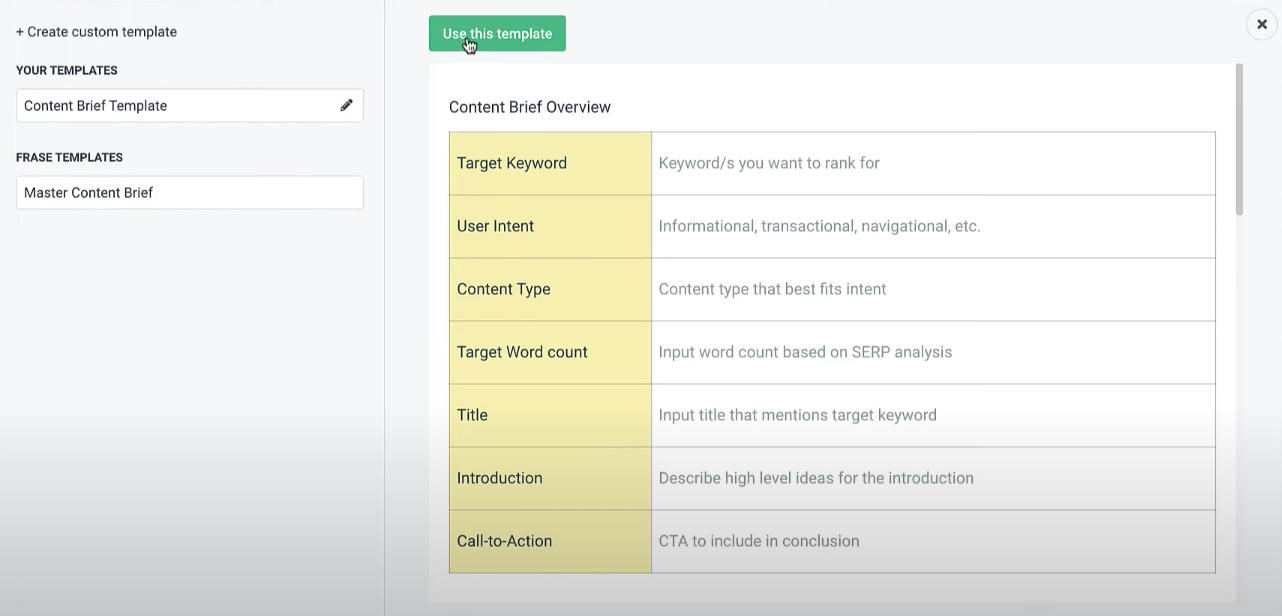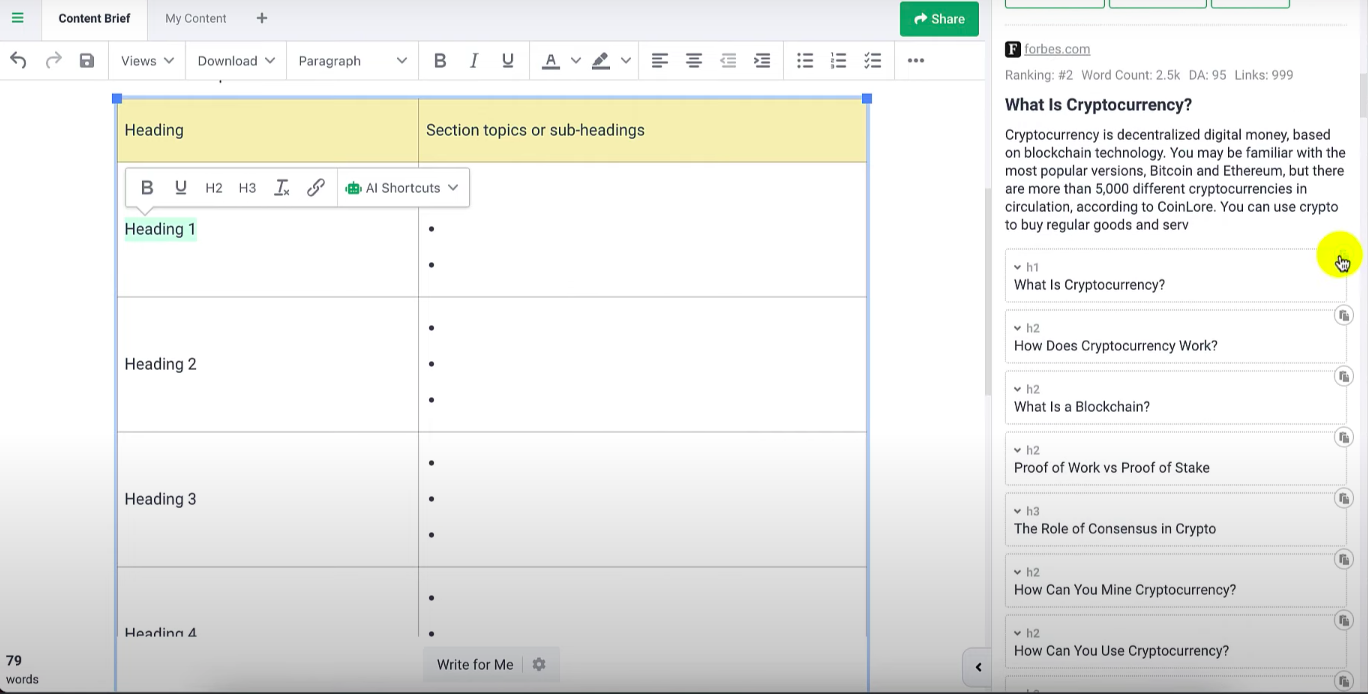 You can create headings by quickly selecting them from the tab on the right.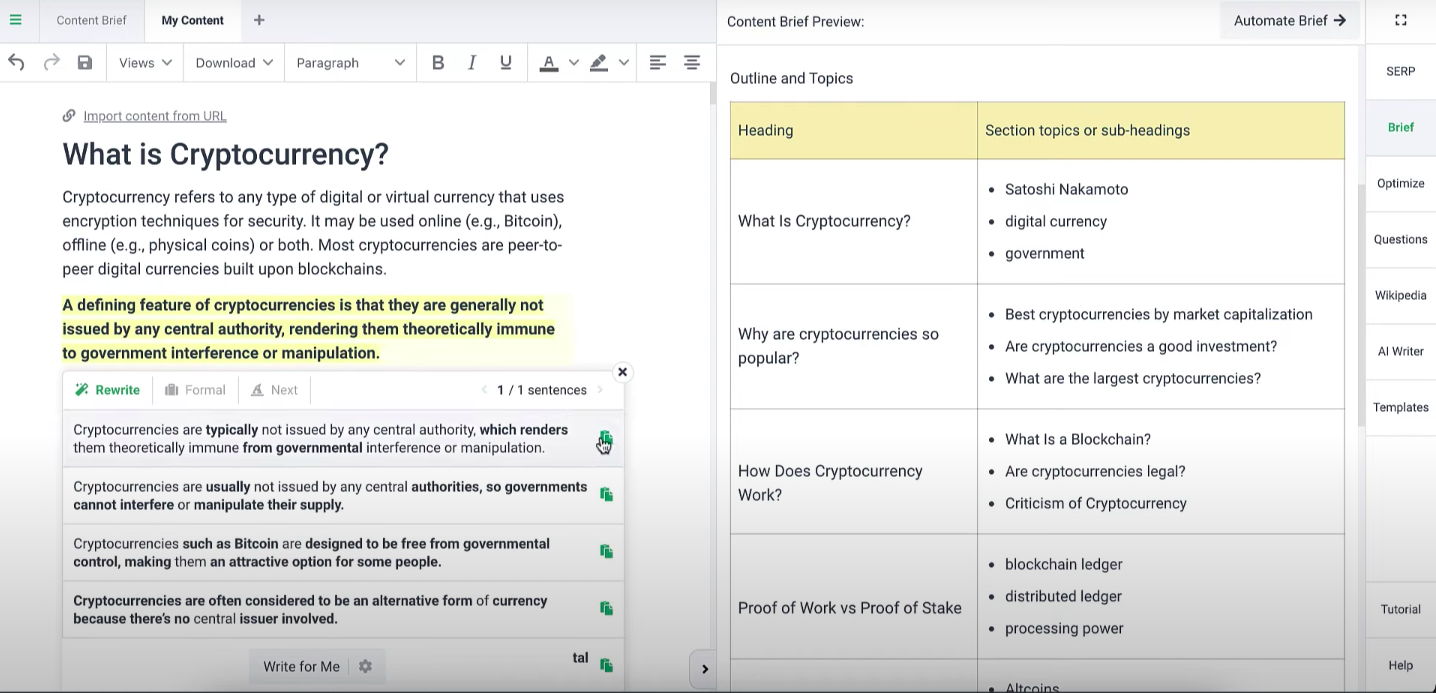 You can reprint the parts you want on Frase, which starts to create the content. In the next step, you can analyze the status of the created content against competitors by coming to the "Optimize" section on the right side.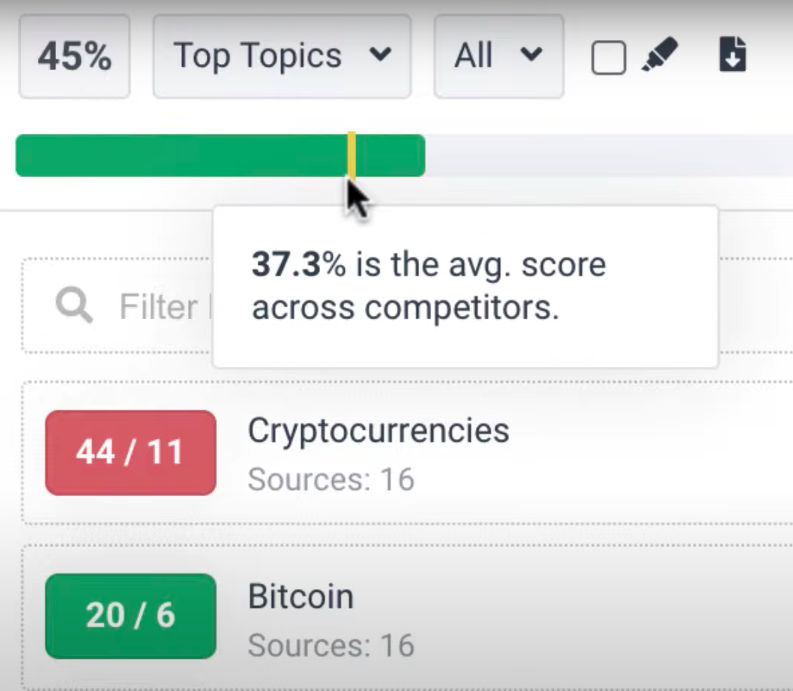 The tab that opens shows unused and suggested keywords. Frase also shows the SERP score of content similar to the content created. With this feature, you can both measure the success of the content you will create and learn about your competitors.
Pricing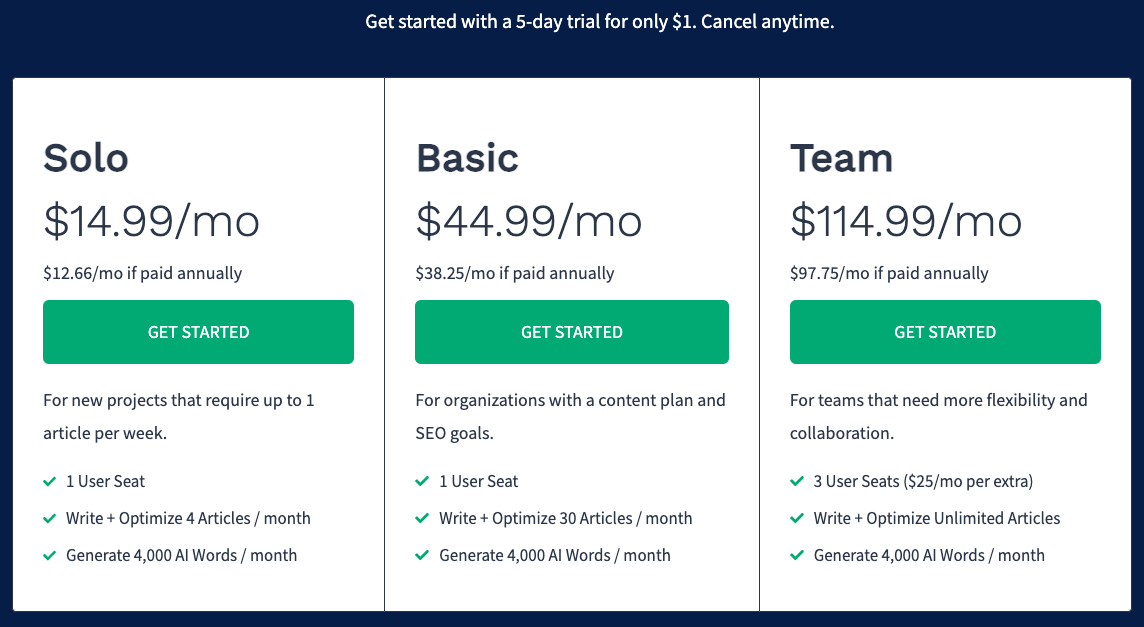 Frase has three different plans. Solo is $14.99/month for 4 articles and 4,000 AI words, Basic is $44.99/month for 30 articles and 4,000 AI words, and Team is $114.99/month for 3 users and unlimited articles and 4,000 AI words. You can use the tool with a 5-day trial for $1!
Frase is a powerful and useful tool, but the downsides are that the interface is difficult to use compared to other tools and the trial version is available for a fee.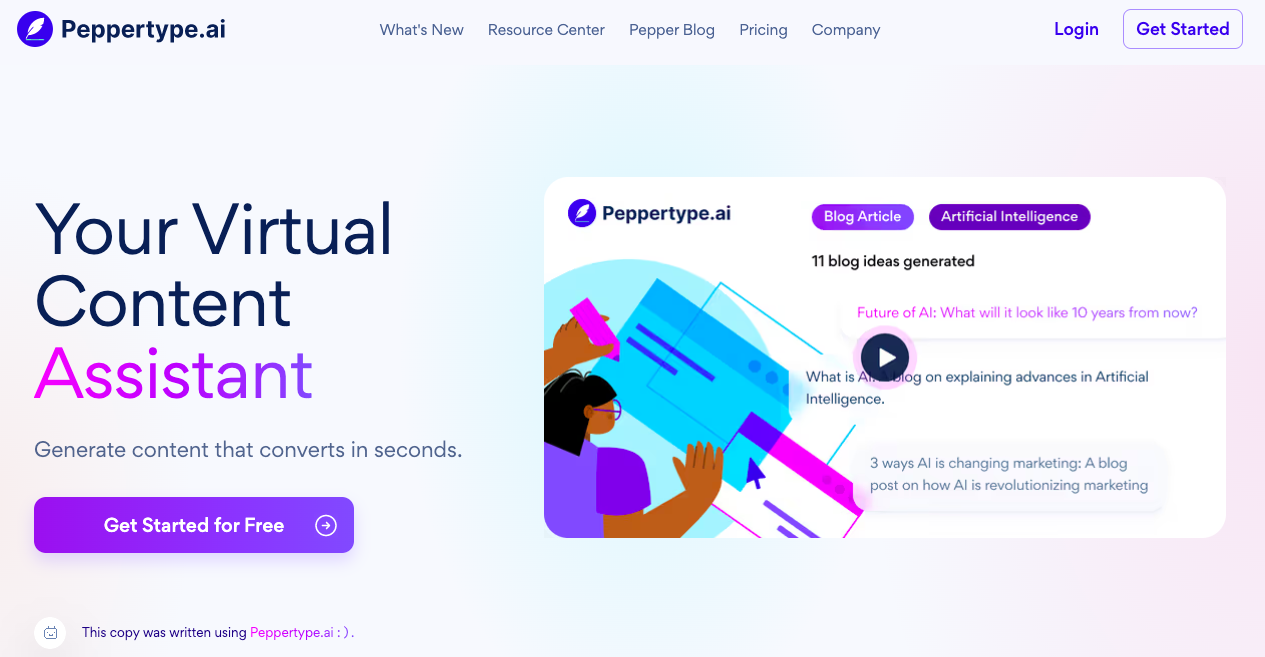 Peppertype is an AI content creation tool that uses machine learning to understand user requests. It provides users with insights and ideas on what to do.
Key Features
Plagiarism and grammar check
Engagement metrics
Sentence formatting
Auto-correction
Usage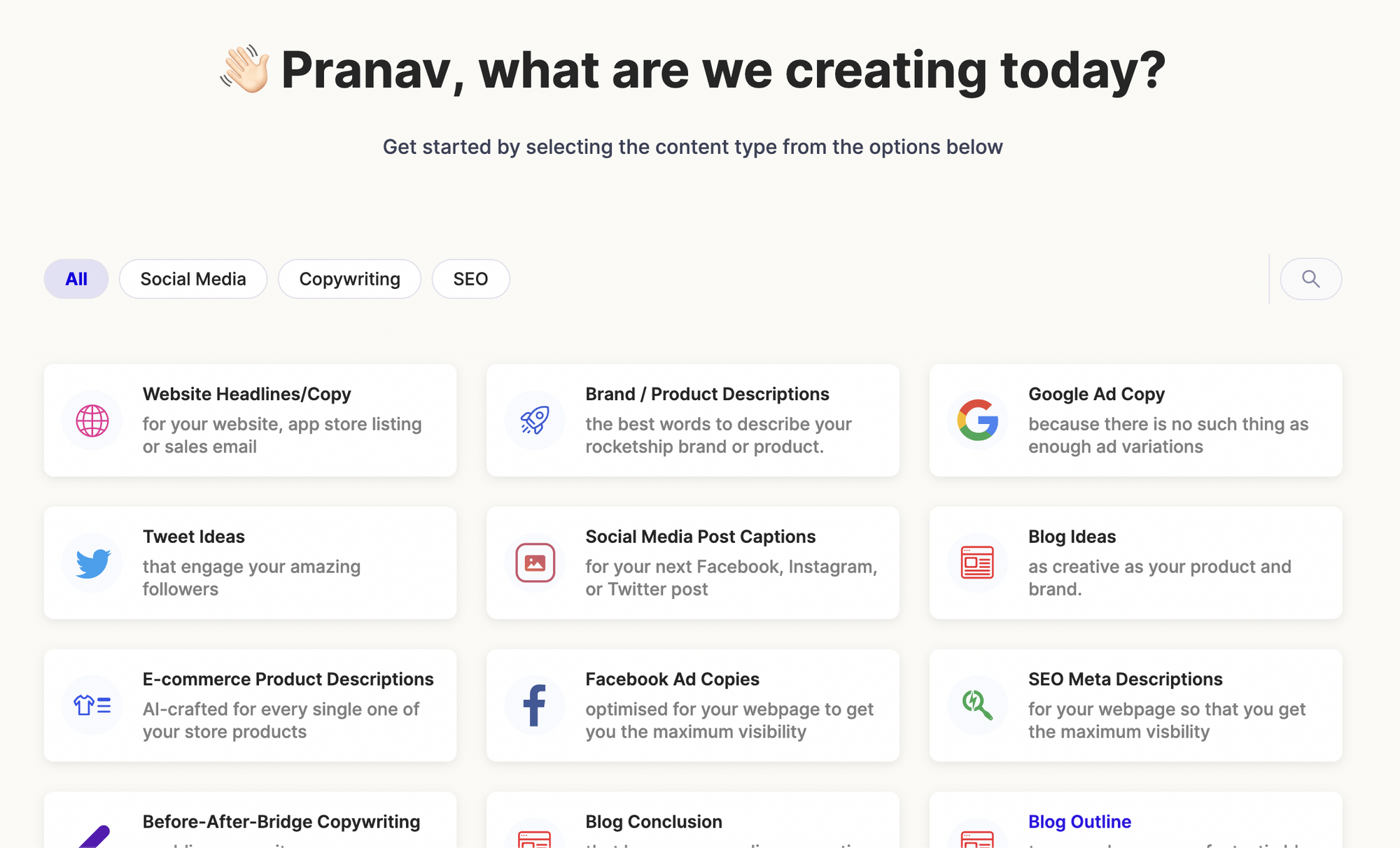 First, we choose the type of content we want to create. For example, we want to create blog ideas, for this: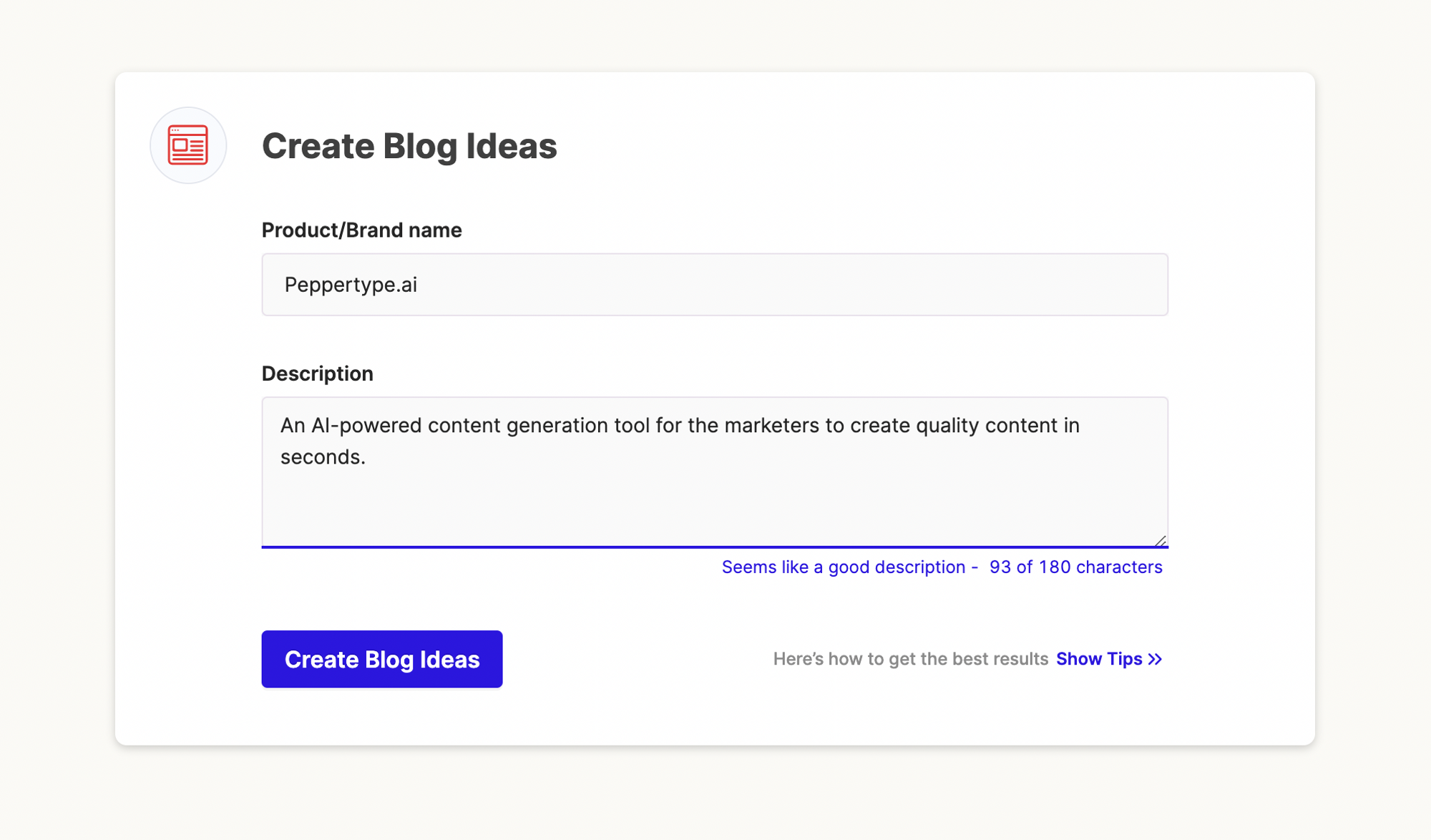 After typing the product or brand name, enter a short description of the content you want to create.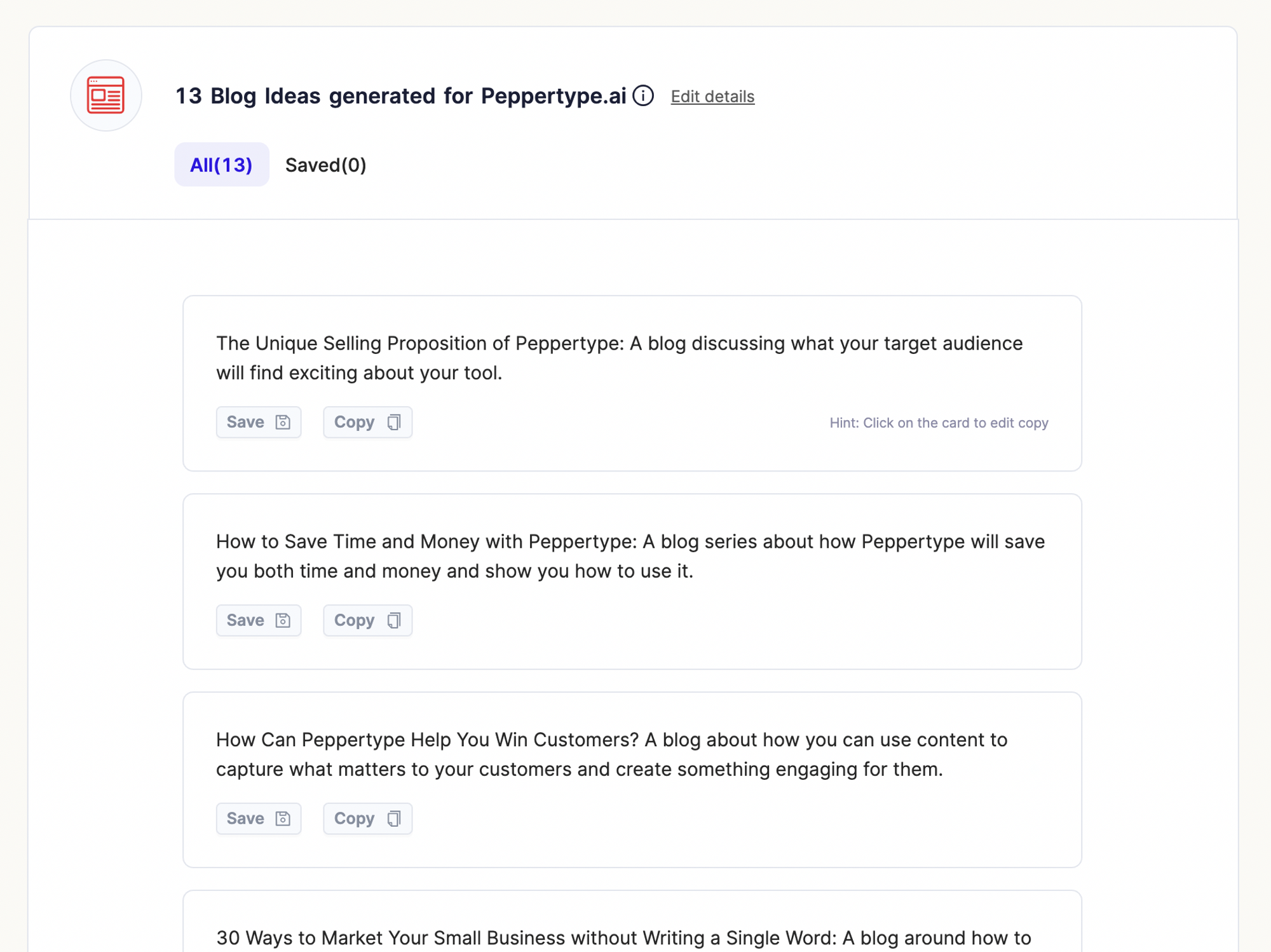 Generated blog ideas are sorted by length. In the example given, 13 blog ideas were created in 10 seconds. You can save the content you like. To edit the created content, click on the content.
To export the content created in Peppertype, which is very easy to use, you need to purchase the Team membership plan.
Pricing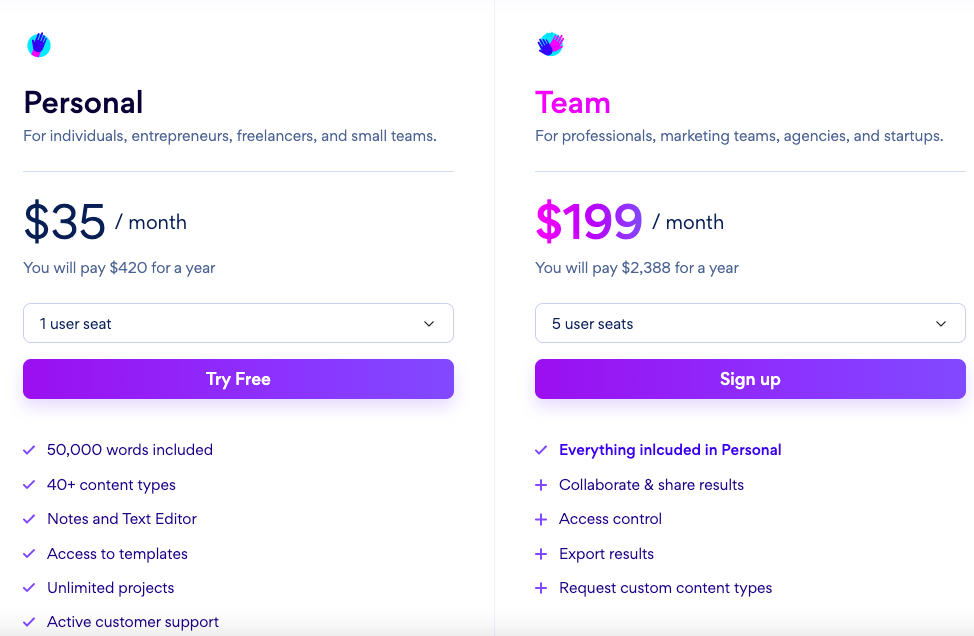 Peppertype has two different membership plans. The Personal plan is for individual use and costs $35 per month. The Team plan costs $199 per month and is available for up to 5 users and has extended features.
Peppertype is a content creation tool that combines the experience of a copywriter with an easy-to-use and fun interface. Compared to other tools, Peppertype does not have a long-form editor.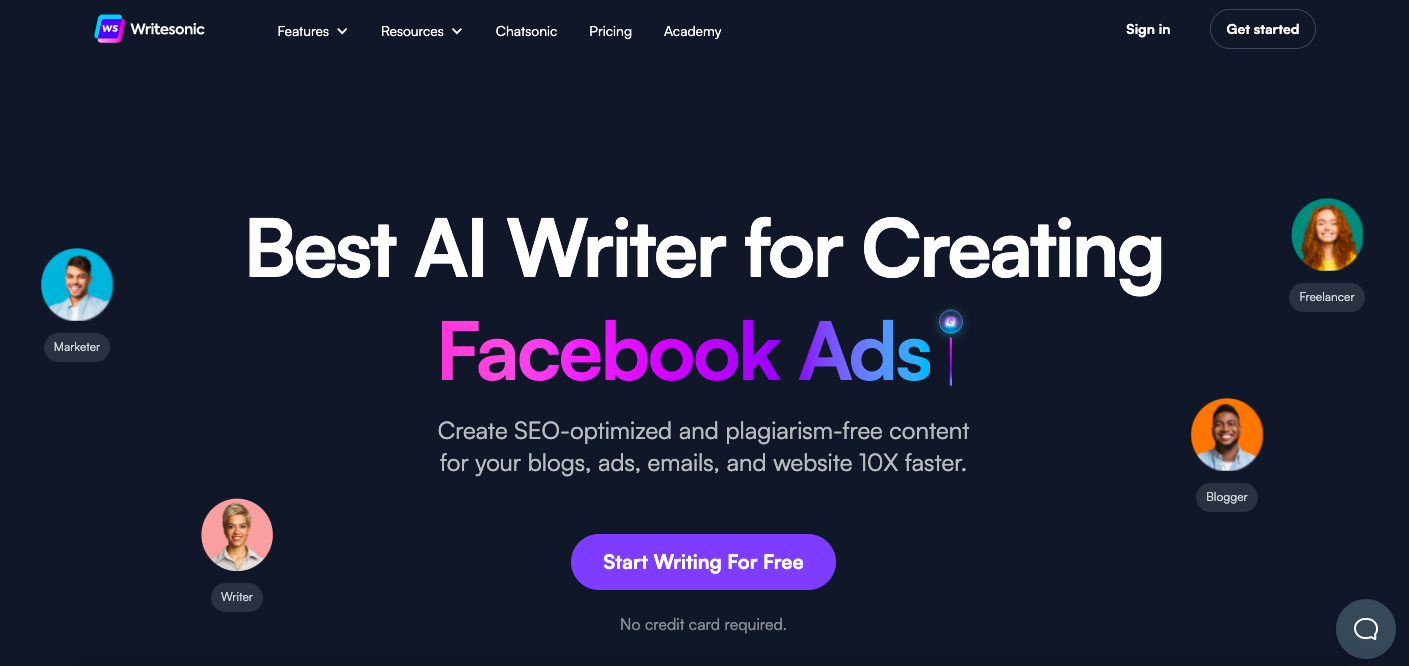 Writesonic is a convenient and useful tool for content creators to overcome writer's block and reach their target audience.
Key Features
Content optimization
Long-form content
Sufferer SEO integration
Multi-language
Data loading and exporting
Grammar check
Usage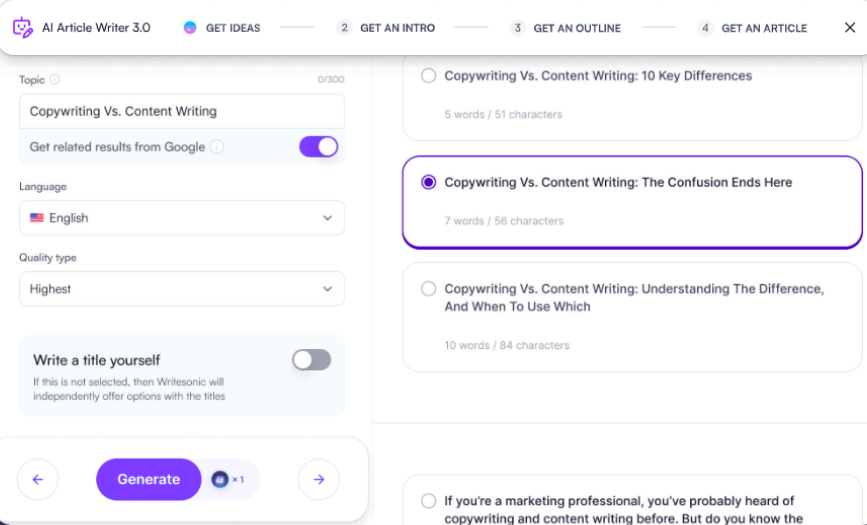 In Writesonic, which is very easy to use, it is enough to select the title and language options. Afterward, various content on the subject is created and you can share the most suitable content for you or export it as a document.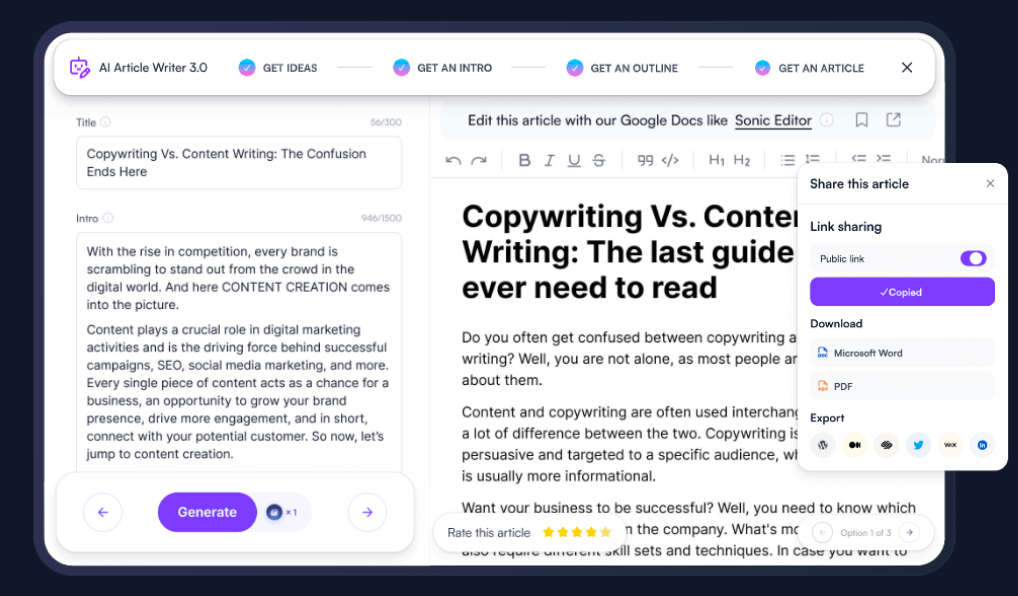 The basic features of Writesonic are available to all members, but many features are available after a paid subscription. In addition, there are several free tools that Writesonic offers if you want to take a look. These are; Chatsonic AI Chat Assistant, Photosonic AI Image Generator, Product Name Generator, and Call To Action Generator.
Pricing
There is a free trial, but the Long-form plan is $12.67 per month. You can contact Writesonic for a custom plan for your team and organization. Writesonic is much more budget-friendly than the other tools reviewed. Budget-friendliness is one of the reasons why Writesonic is preferred.
Used by writers, marketing teams, and entrepreneurs, Writesonic seems worth checking out as a convenient and useful tool!
BONUS
The tools reviewed so far are web-based and not mobile-friendly. For this reason, I will talk about Paragraph AI, which you can use on your mobile device, and Midjourney, which you can use to add images to your content.
Available on Google and Apple Store, the tool also has a Google extension.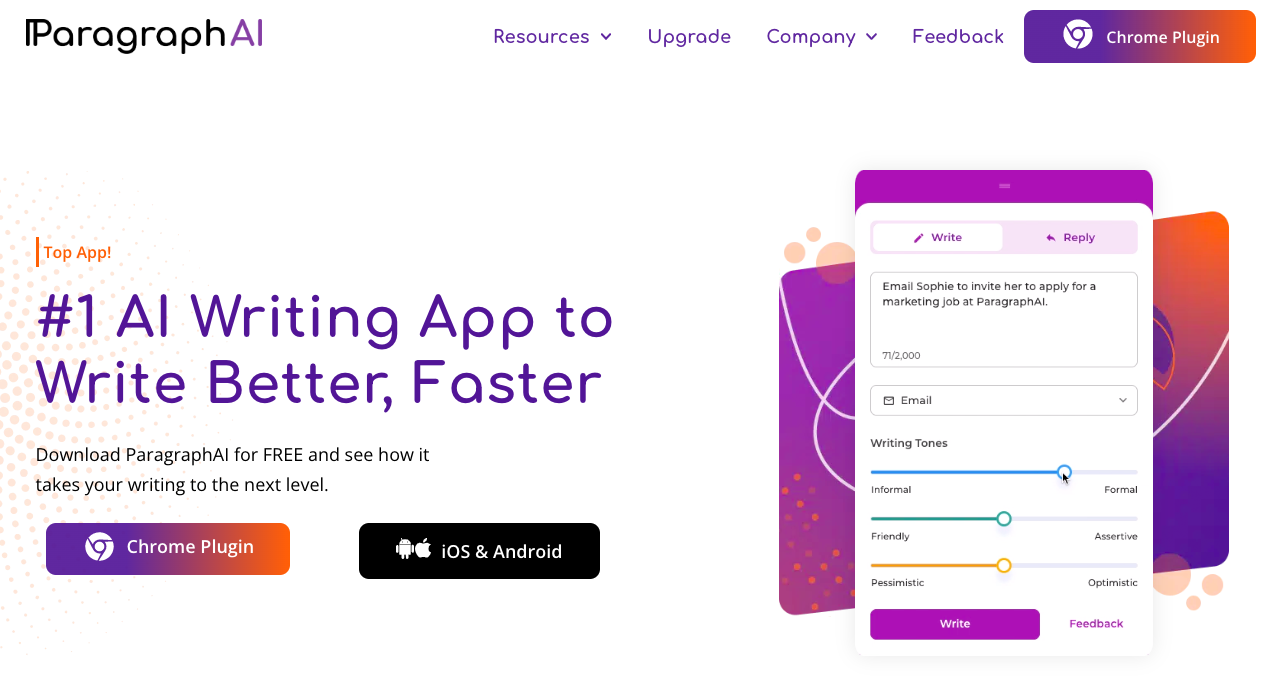 Key Features
Grammar check
Plagiarism check
GPT3 support
SEO compatible
Usage
In a review on iOS, Paragraph AI wants full access to all the content you type and is added to your keyboard as a new plugin.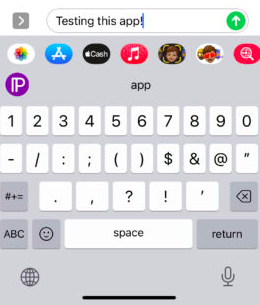 When you click on the Paragraph AI logo on the left side, it hovers over the content you are writing, directs you to the app, and shows you the steps you can take to improve it.
Pricing
There are various plans to take advantage of the advanced features of the tool, which can be used free of charge for up to 20 paragraphs a day.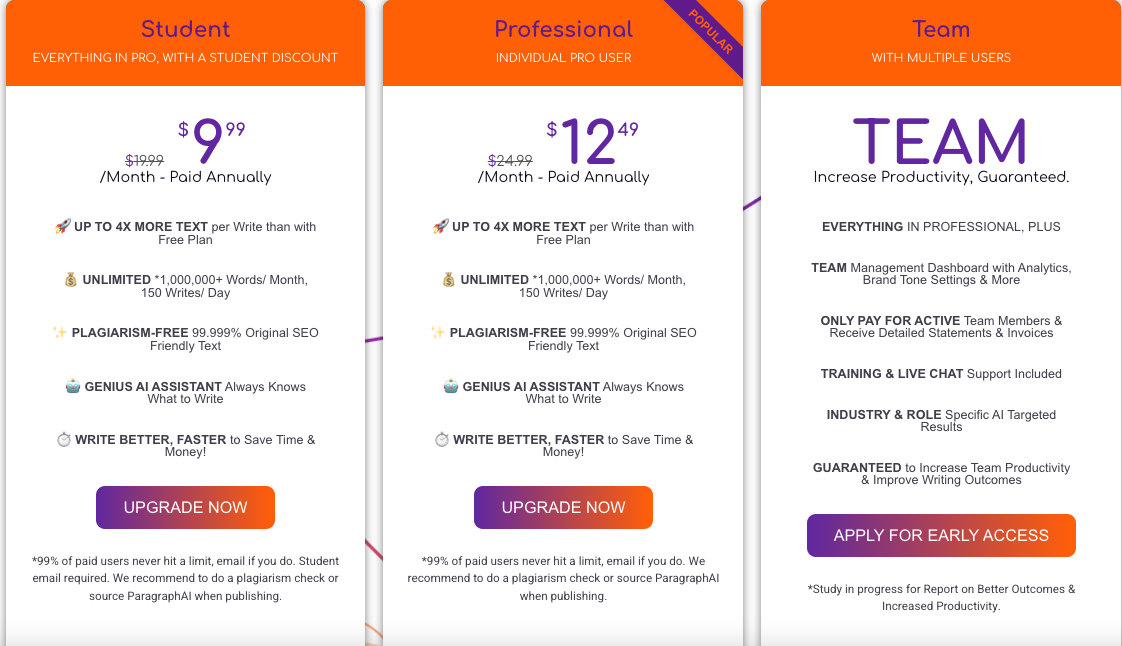 With 3 different membership plans, Paragraph AI has the features of the Pro plan, but the Student plan, where you can benefit from a student discount, is $10 per month and requires your student e-mail information. The Pro plan is $12.49 per month and the Team plan is currently being developed for your organization and team. You can apply now to try the plan!
Midjourney is an AI bot that creates images using words and phrases.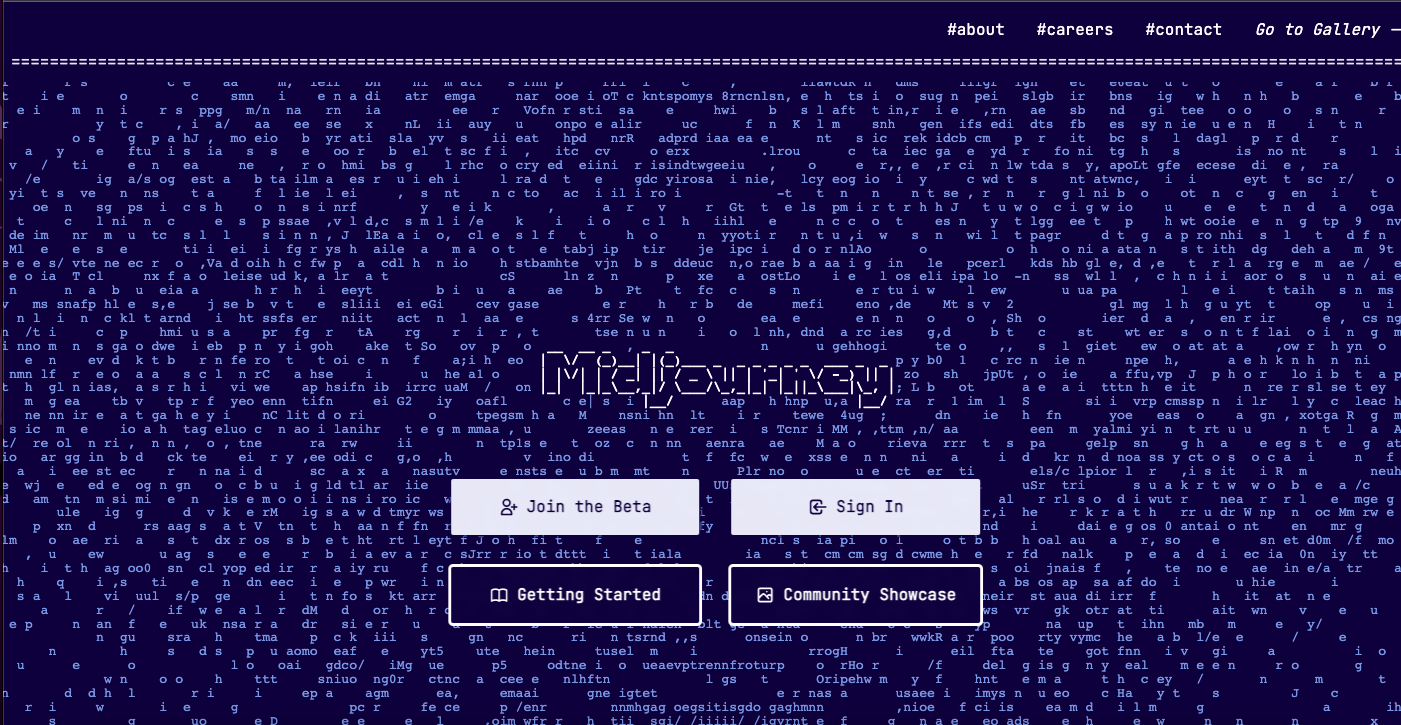 Usage
You can join the server by clicking the "Join the Beta" button to use Midjourney, which runs on the Discord app.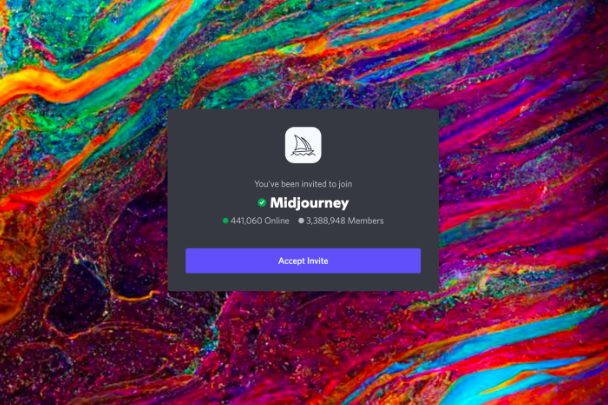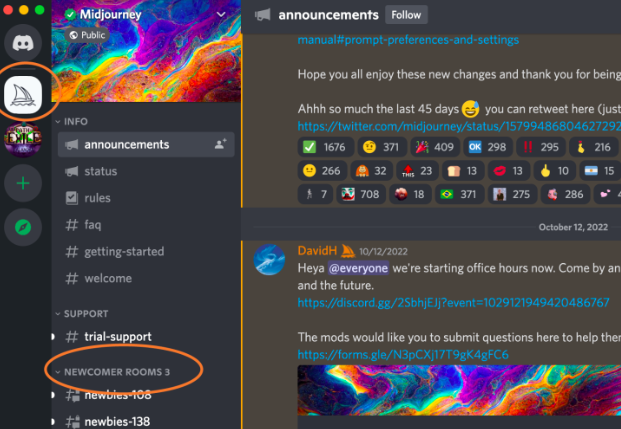 After joining the server, you can join one of the groups for beginners.
To create an image, all you need to do now is log in to one of the rooms, type "/imagine" in the chat, describe the image you want, press "enter" and you can view the result in the chat in a few seconds. Remember, the more descriptive you are in order to get the image result you want, the more detailed results you will get!
You can differentiate what you like and don't like from the result and then save it.
In my blog, I have comprehensively covered 5 helpful tools that you can create content with AI in terms of usage, pricing, and key features. You can start creating your content with AI by taking advantage of the free versions of these tools!