2023 Car Rental Sector Report
We share with you our comprehensive 2023 digital marketing report for the Car Rental industry in UAE.
In this report, where we examine the Car Rental sector in the UAE on a Q4 basis in 2021 and 2022, we have compiled trends and predictions for 2023, as well as changes in traffic volume, traffic shares of websites, channel usage, user intent, and keyword searches in the sector.
As a result of the pandemic crisis, health concerns have led people to rent a car instead of using public transportation. The rise of digital platforms in the market has also made it easier to choose a vehicle for rental or leasing.
The significant increase in the population of people traveling for business and leisure is driving the demand for car rental services. Increasing internet usage across the country has enabled businesses in the sector to attract a wider consumer base by using smart mobile applications for customer convenience (Mordor Intelligence).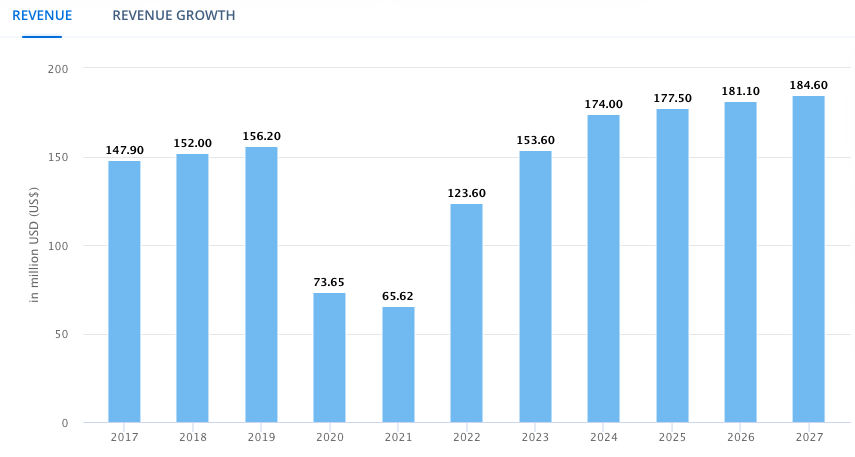 Source: Statista
According to Statista, the decline in revenue due to Covid-19 in 2020 and 2021 is also observed in the graph. Revenues increased as pandemic restrictions eased. Revenue in the Car Rental market is projected to reach USD 153.60 million in 2023. The number of users in the Car Rental market is expected to reach 0.7 million users by 2027. User penetration is expected to increase from 5.9% in 2023 to 6.7% in 2027.
As a new and growing sector in digital media, car rental has many opportunities to gain a competitive advantage. The fact that the pandemic effect has disappeared and the need for automobiles in the region is much higher due to population density is reflected in the analyzed data.
One of the most important points in SEO efforts in the Car Rental sector is local efforts. In addition, examining competitors is very important in terms of seizing opportunities. With 3rd party tools, it is possible to learn which of their pages are strong and which keywords they attract traffic from. In this way, you can develop your SEO strategies and fill the gaps you have missed in the sector.