2023 Finance & Banking & Investment Sector Report
We share with you our comprehensive 2023 digital marketing report for the Finance & Banking & Investment industry in UAE.
In this report, we examined the Finance & Banking and Investment sector in the UAE on a Q4 basis in 2021 and 2022, we have compiled trends and predictions for 2023, as well as changes in traffic volume, traffic shares of websites, channel usage, user intent, and keyword searches in the sector.
UAE digital banking advocates see the shift to digital in the post-COVID-19 world being underpinned by the convenience and security of digital banking, which includes contactless payments, online remittances, and e-commerce transactions. Trust is particularly important for customers in this sector. Therefore, banks' main objectives are to protect consumers and ensure their continued comfort when using a bank's digital platform (TBC Dubai).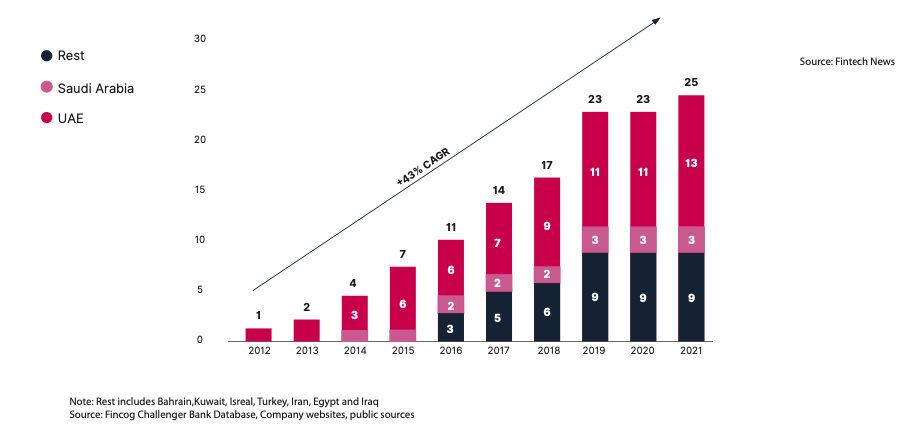 The UAE digital banking sector has recorded continuous growth at a compound annual growth rate (CAGR) of 43% since 2012. The Digital Banking in the UAE report, published in November 2022, examined the region's thriving digital banking sector. According to the report, the UAE is currently the region's largest digital banking hub.
Changing user behavior due to the pandemic has led to the further development of the banking sector, which had already started to digitize before the pandemic. Some users, however, tended to revert to their old habits and went back to conducting transactions through physical branches.
When the investment sector is analyzed, it is observed that the cryptocurrency sector was more popular at the beginning of the pandemic and coins were seen as a more reliable investment instrument. This situation changed as the effects of the pandemic subsided.
Strategies such as including the pill information that the user aims to reach with UX-supported modules or frequently asked questions based on the financial sector with structured data markups on the website and listing them with rich results on the search engine results page (SERP) can be pursued.