2023 Q1 Real Estate Industry Report
We share with you our comprehensive 2023 Q1 digital marketing report for the Real Estate industry in UAE.
In this report, we examined the Real Estate industry in the UAE on a Q1 basis in 2022 and 2023, we have compiled trends and predictions for 2024, as well as changes in traffic volume, traffic shares of websites, channel usage, user intent, and keyword searches in the sector.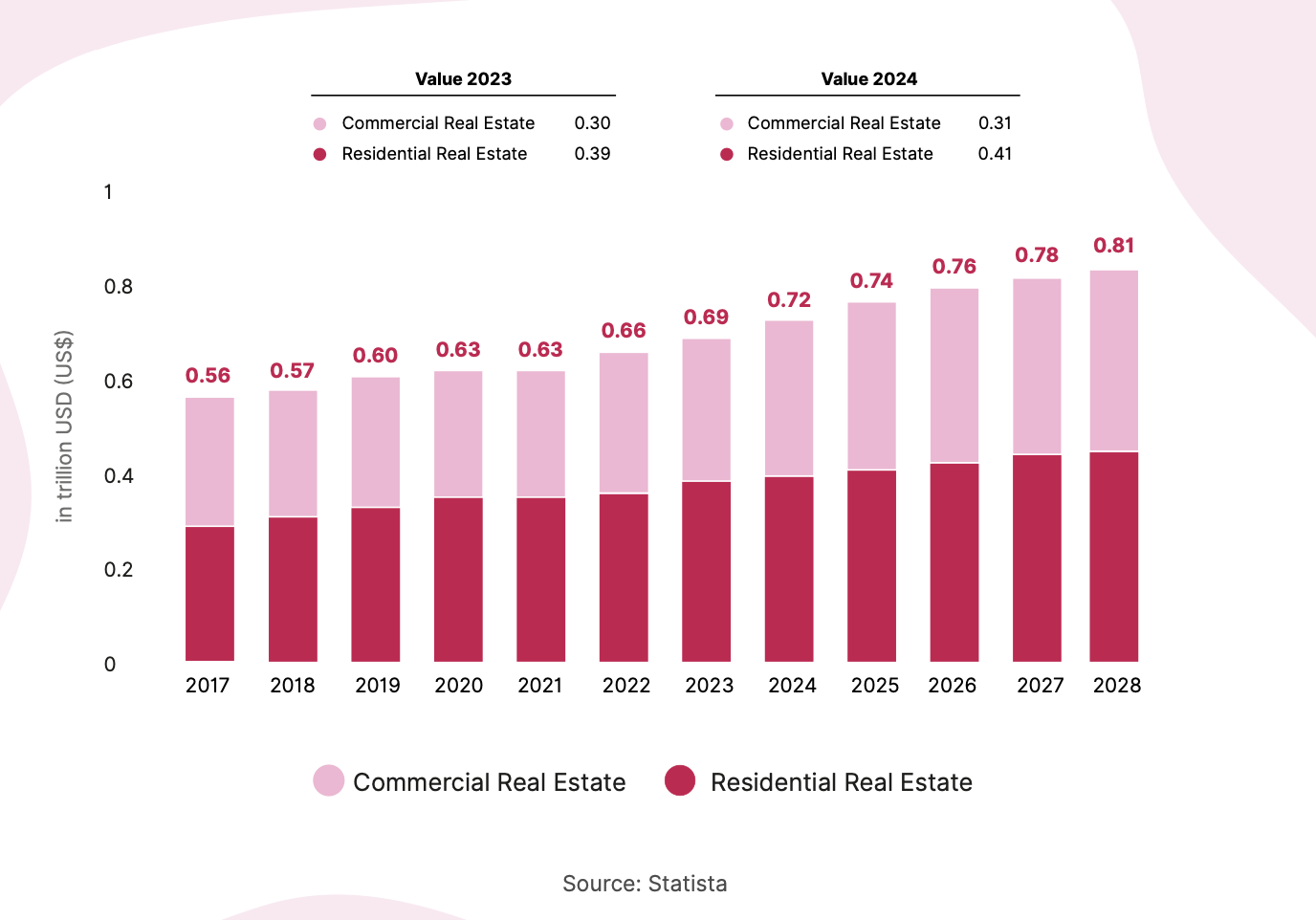 The real estate industry, which started to recover due to the decline in oil prices due to the pandemic, has started to recover as people move to homes with outdoor facilities with an increase in telecommuting and education.
According to Statista, the value of the real estate sector is estimated to reach US$ 0.69 million in 2023. Residential real estate dominates the sector with a projected market volume of USD 0.39 million in 2023. The sector's value is expected to grow at an annual rate of 3%, reaching USD 0.80 billion by 2028.
When the search volume specific to websites is analyzed, it is seen that the growing search volume in the UAE has a positive impact on websites in general. However, it is of great importance not to fall behind the competition. Creating landing pages for Dubai specific searches and not ignoring long tail words with low competition can be among your main strategies. You should analyze your competitors well and make sure that you are not lagging behind the industry. In this way, you can support your organic traffic with increasing keyword volumes.
The UAE's real estate industry must embrace digital marketing and AI to meet changing consumer demands and stay ahead. Companies can become industry leaders by leveraging strengths and navigating challenges.