---
How to use HTTP Version Control?
---
If the HTTP version of the pages on your website returns a 200 status code, it can cause problems with indexing and duplicate pages, negatively impacting your crawl budget.
Only one version of every page on the website needs to return a 200 status code. This process includes both "www" and "non-www" versions of the page.
With HTTP Version Control tool, instead of having to do it manually, you can find out the status codes of HTTP versions of your pages, with or without "www".What is HTTP Version Control?
What is HTTP Version Control?
HTTP Version Control is a free spreadsheet offered by Zeo. With the improvements to the first version, the sheet is now available in version 2.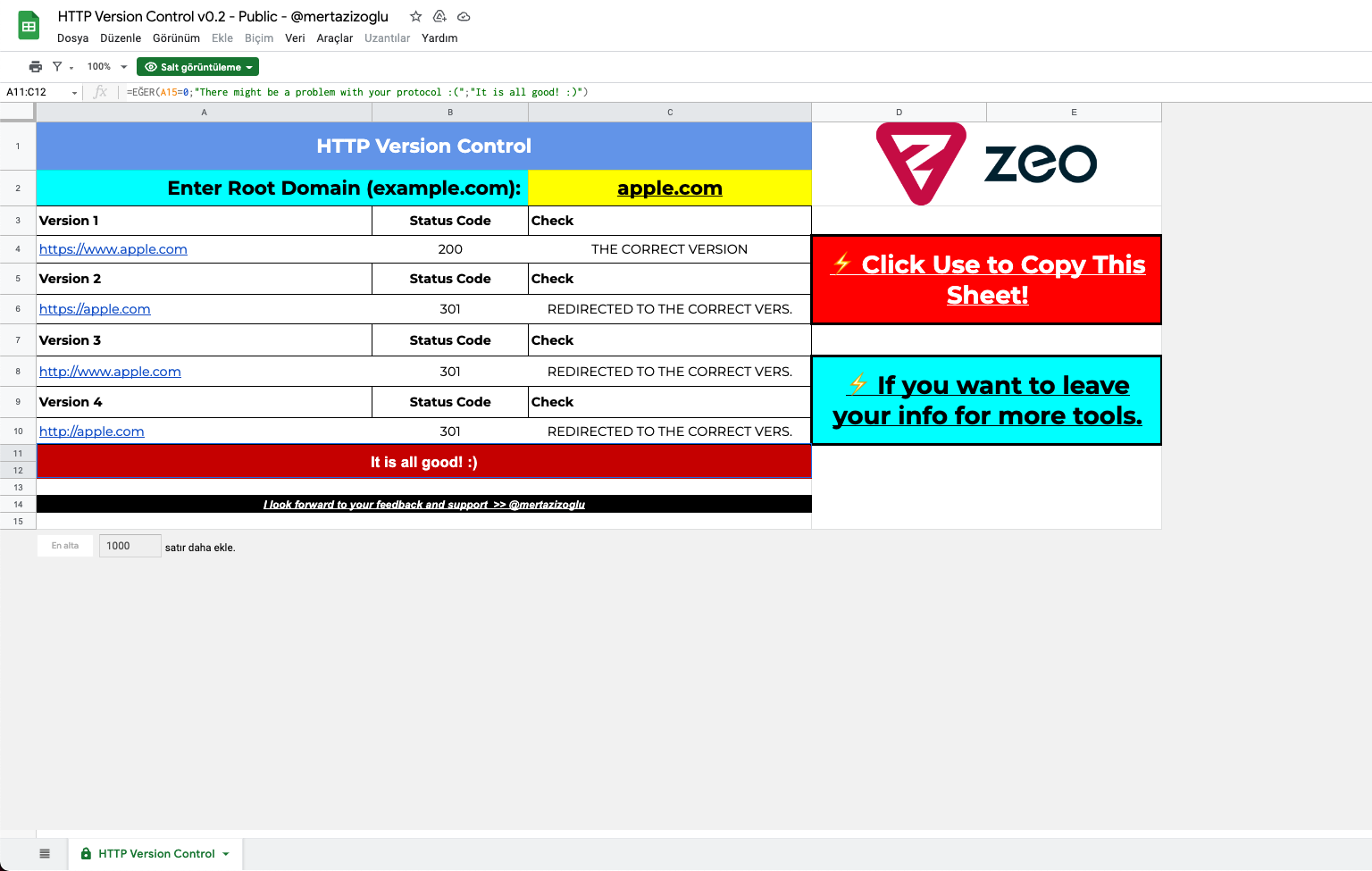 How to Use HTTP Version Control v0.2
For the HTTP Version Control tool, click the "Try It" button on the SEO Sheets page, where you can access the free tools Zeo provides.


Afterward, you will be taken to the spreadsheet where you can check out HTTP Version Control. You can create a copy of the HTTP Version Control tool by clicking the "Click Here to Use This Sheet" button.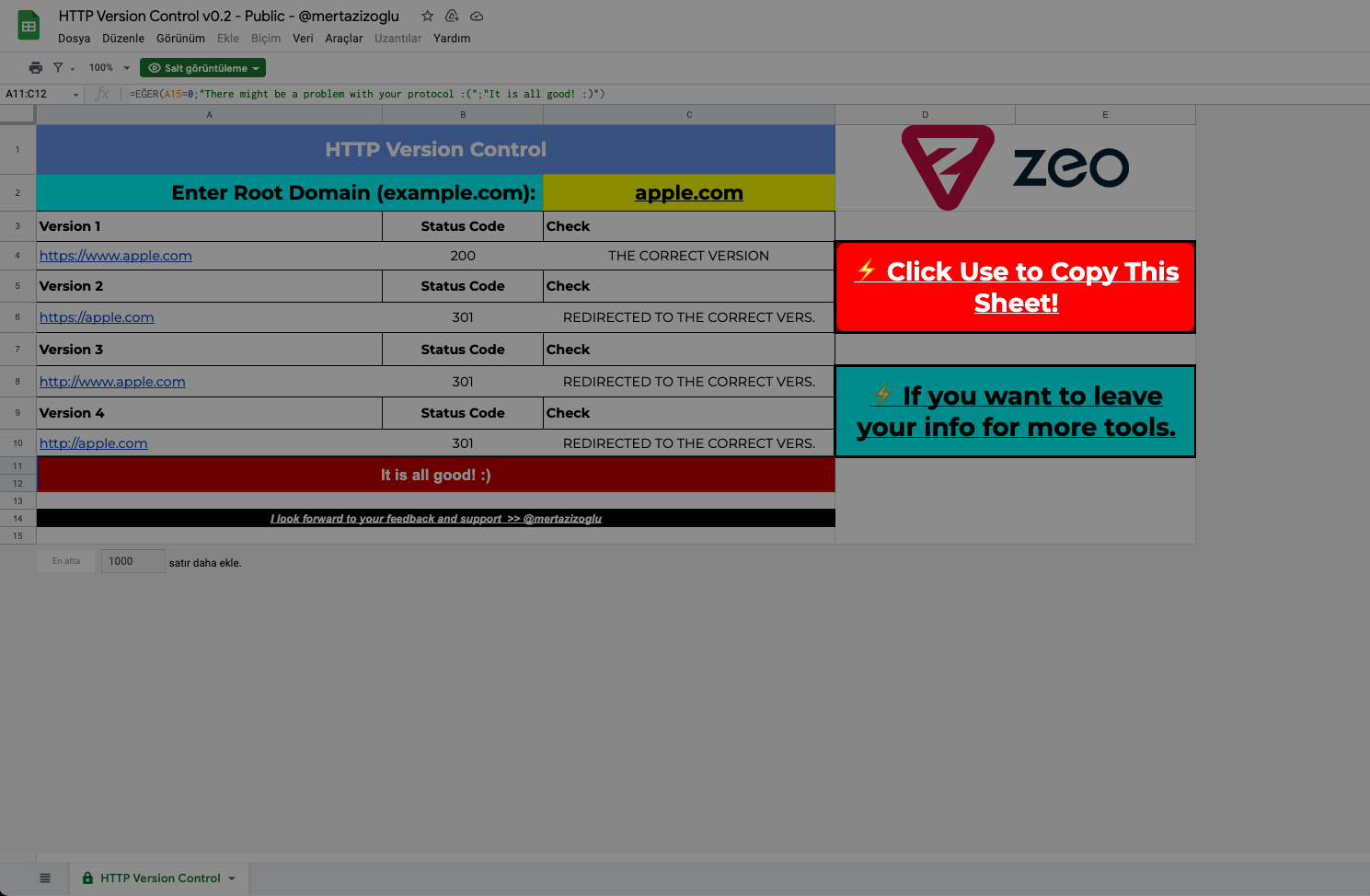 Lastly, enter your root domain address into the area in the "Enter Root Domain" cell.
We hope you find the HTTP Version Control sheet useful. :)
Your feedback and suggestions are valuable to us.
If you have any feedback or suggestions, or just want to say hi, you can contact us at hello@zeo.org.
See more Zeo tools at https://tools.zeo.org/.