---
How to use SEO Chrome Extensions?
---
SEO community highly values Chrome extensions because they save time and are extremely convenient.
Zeo and seo.do have teamed up to create three Chrome extensions that will be useful for SEO community.
Let's take a look at the SEOkit, Lokit, and Rich Result extensions we have developed and the advantages they offer.
SEOkit
SEOkit is an extension that allows you to perform quick tests on a given web page using Google Tools.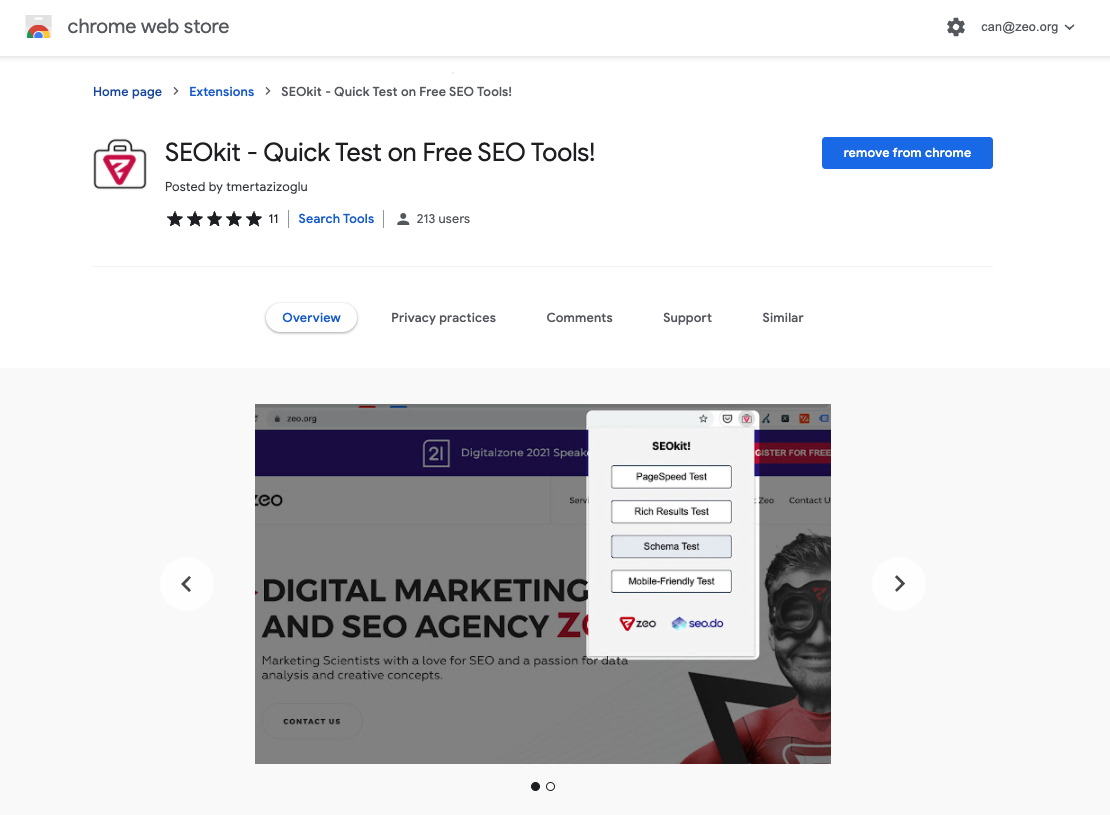 What SEOkit Offers
You can use this extension to perform PageSpeed Test, Rich Result Test, Schema Test, and Mobile-Friendly Test on a page.
How to Use SEOkit
When you are on the page you want to test, simply click the SEOkit icon and then click on the name of the test you want to perform.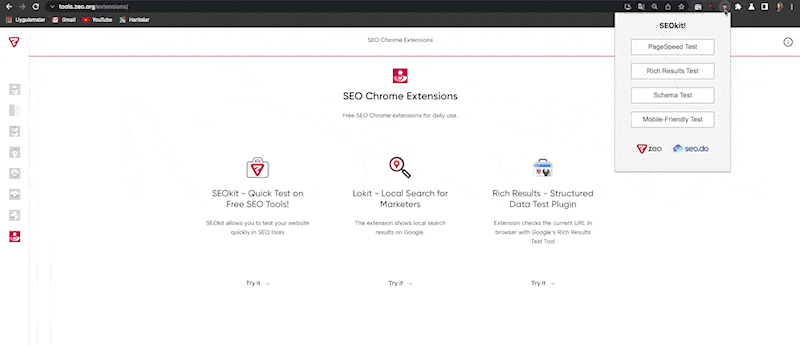 Lokit
Lokit is an extension that presents the Google search results of a given query in different search regions.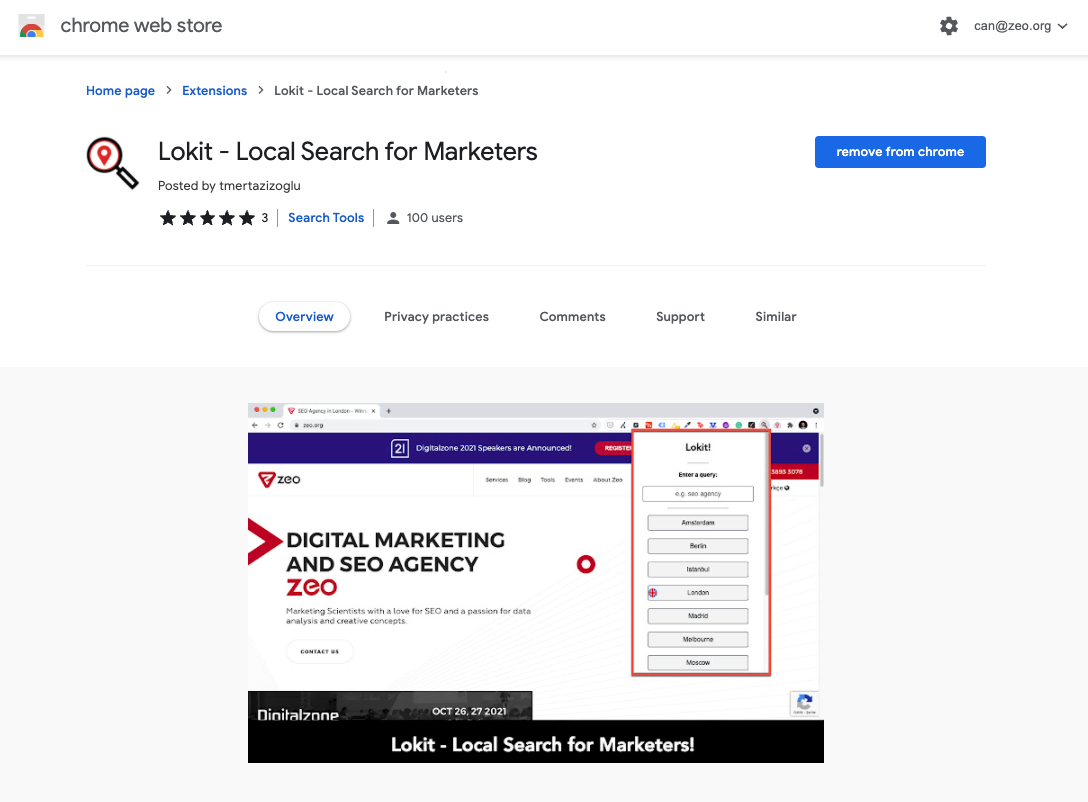 What Lokit Offers
With Lokit, you can see the local search results of a given query in 10 different countries.
How to Use Lokit
Simply open the Lokit extension, enter a query, and choose a location.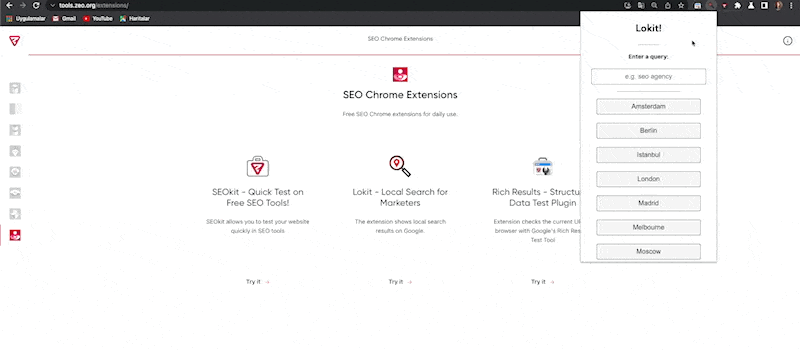 Rich Result
Rich Result enables you to perform a Rich Result test on the website you are visiting.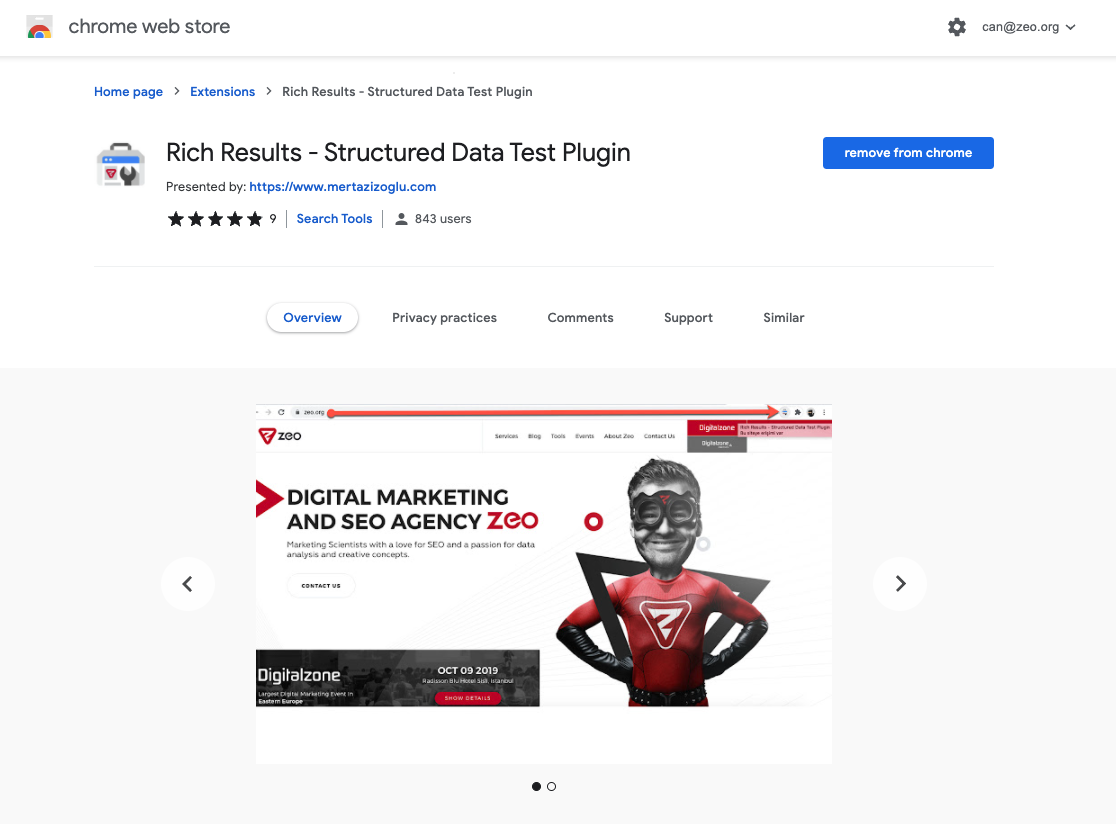 How to Use Rich Result
Simply click the Rich Result icon while you are on the page where you want to perform the Rich Result test.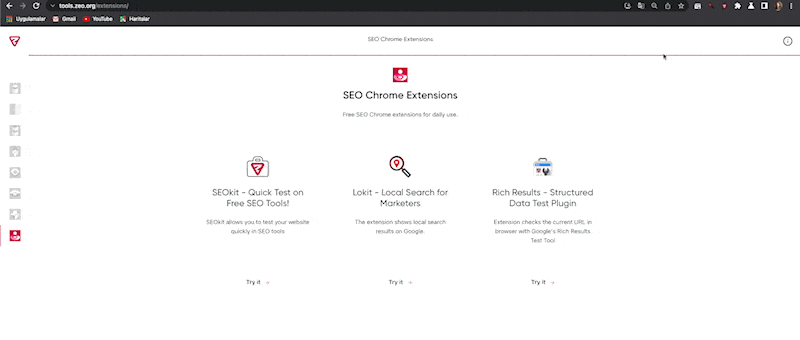 We hope you find these Chrome Extensions useful. :)
Your feedback and suggestions are valuable to us.
If you have any feedback or suggestions, or just want to say hi, you can contact us at hello@zeo.org.
See more Zeo tools at https://tools.zeo.org/.