---
How to use Sitemap Finder?
---
XML sitemap files are submitted to Googlebot through Google Search Console and robots.txt file.
The sitemaps submitted with robots.txt can be accessed from the website's robots.txt file, or you can access them easily with the Sitemap Finder spreadsheet.
What is Sitemap Finder?
Sitemap Finder is a free spreadsheet offered by Zeo. With the improvements to the first version, the sheet is now available in version 2.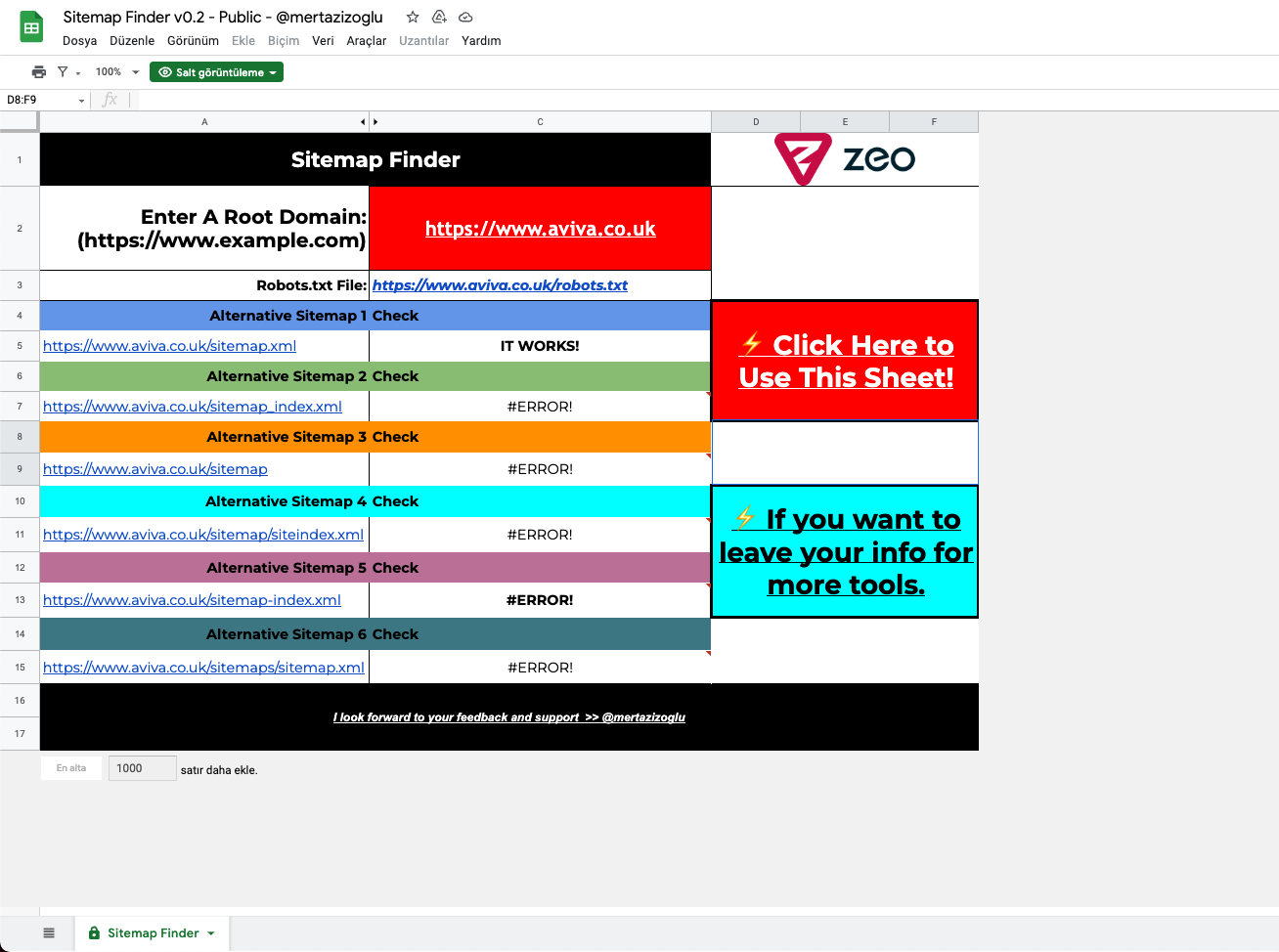 How to Use Sitemap Finder v0.2
For the Sitemap Finder tool, click the "Try It" button on the SEO Sheets page, where you can access the free tools Zeo provides.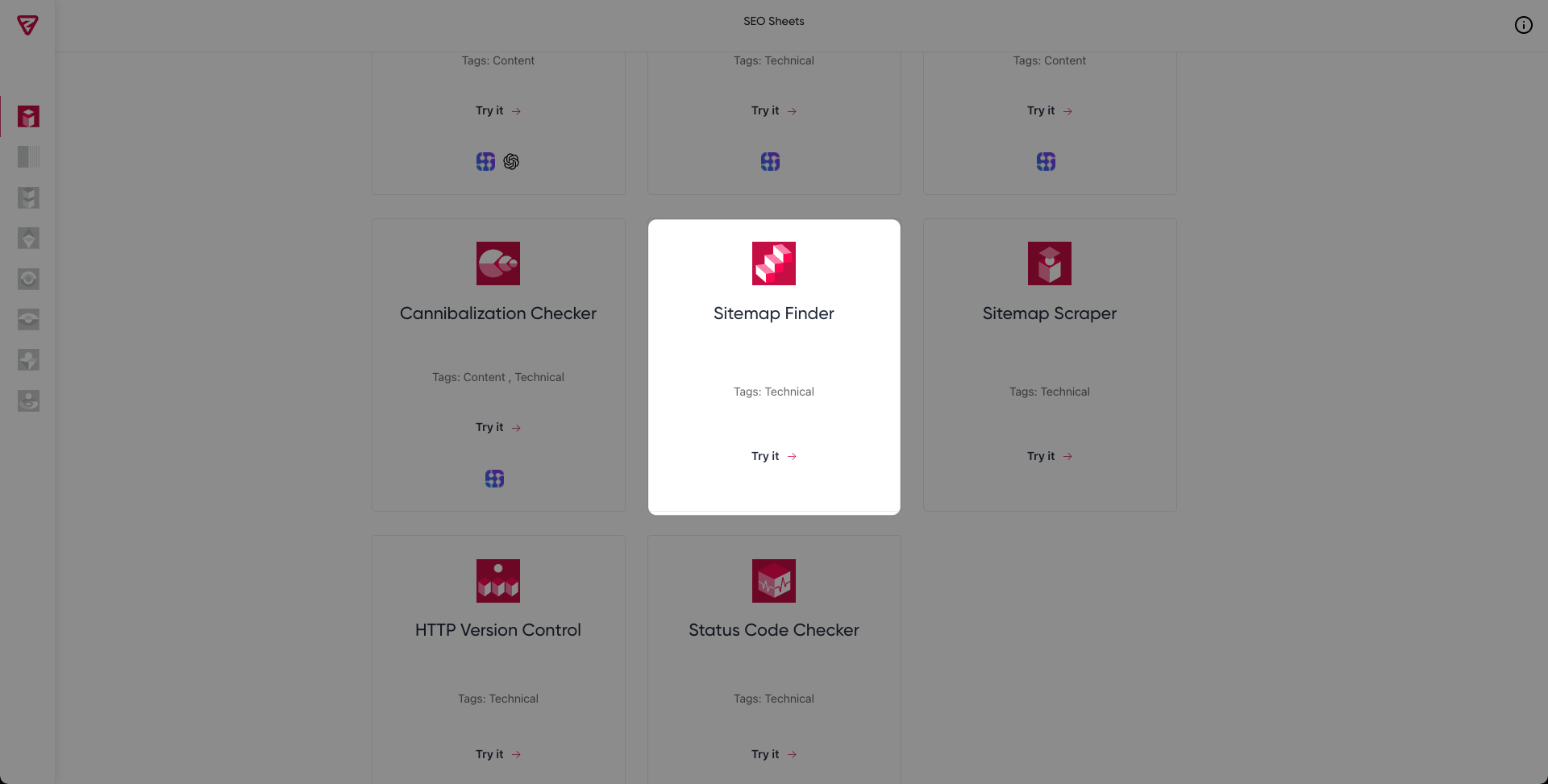 Afterward, you will be taken to the spreadsheet where you can check out Sitemap Finder.You can create a copy of the Sitemap Finder tool by clicking the "Click Here to Use This Sheet" button.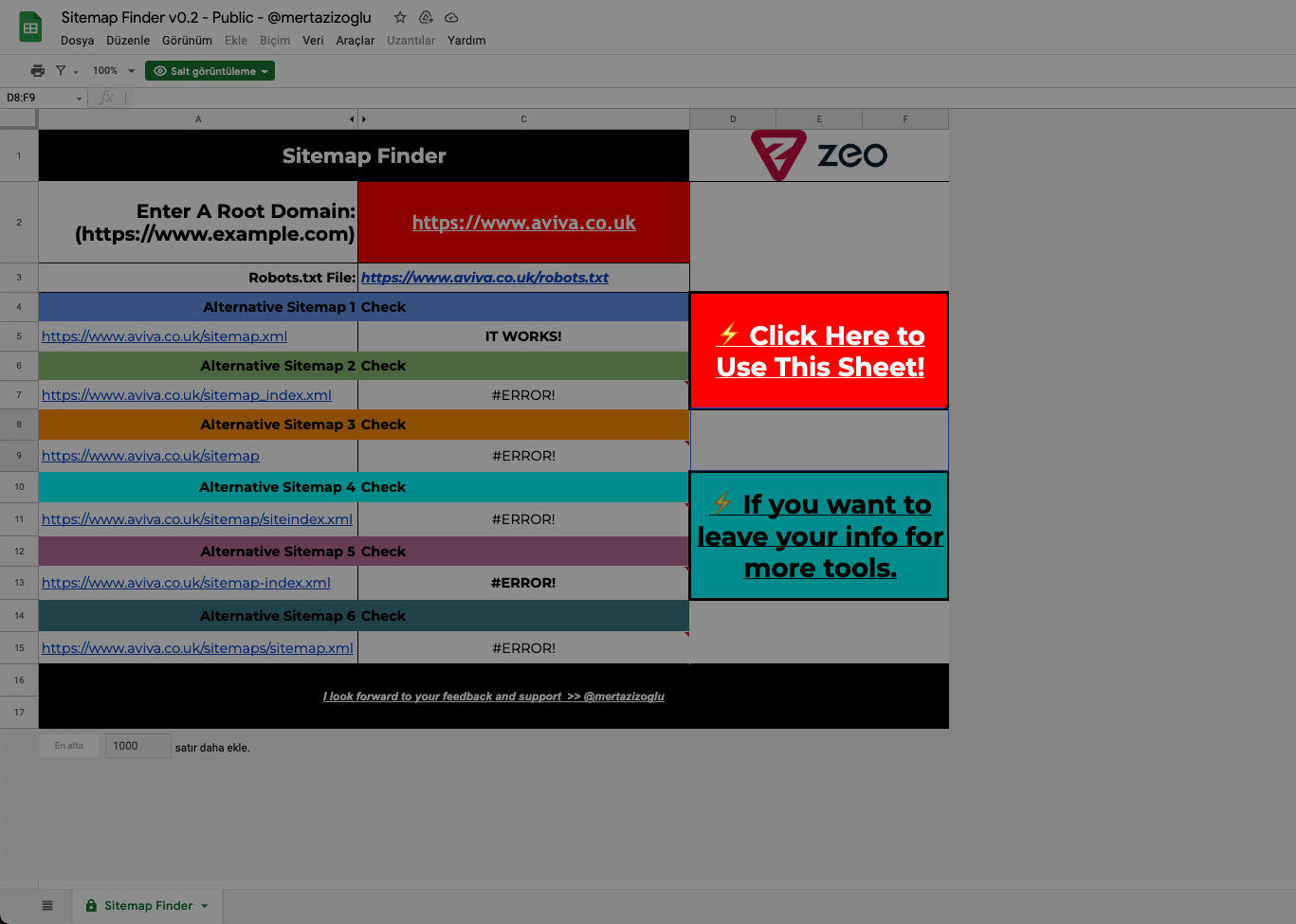 Then, enter the URL of the website into the cell which is next to the "Enter A Root Domain" cell.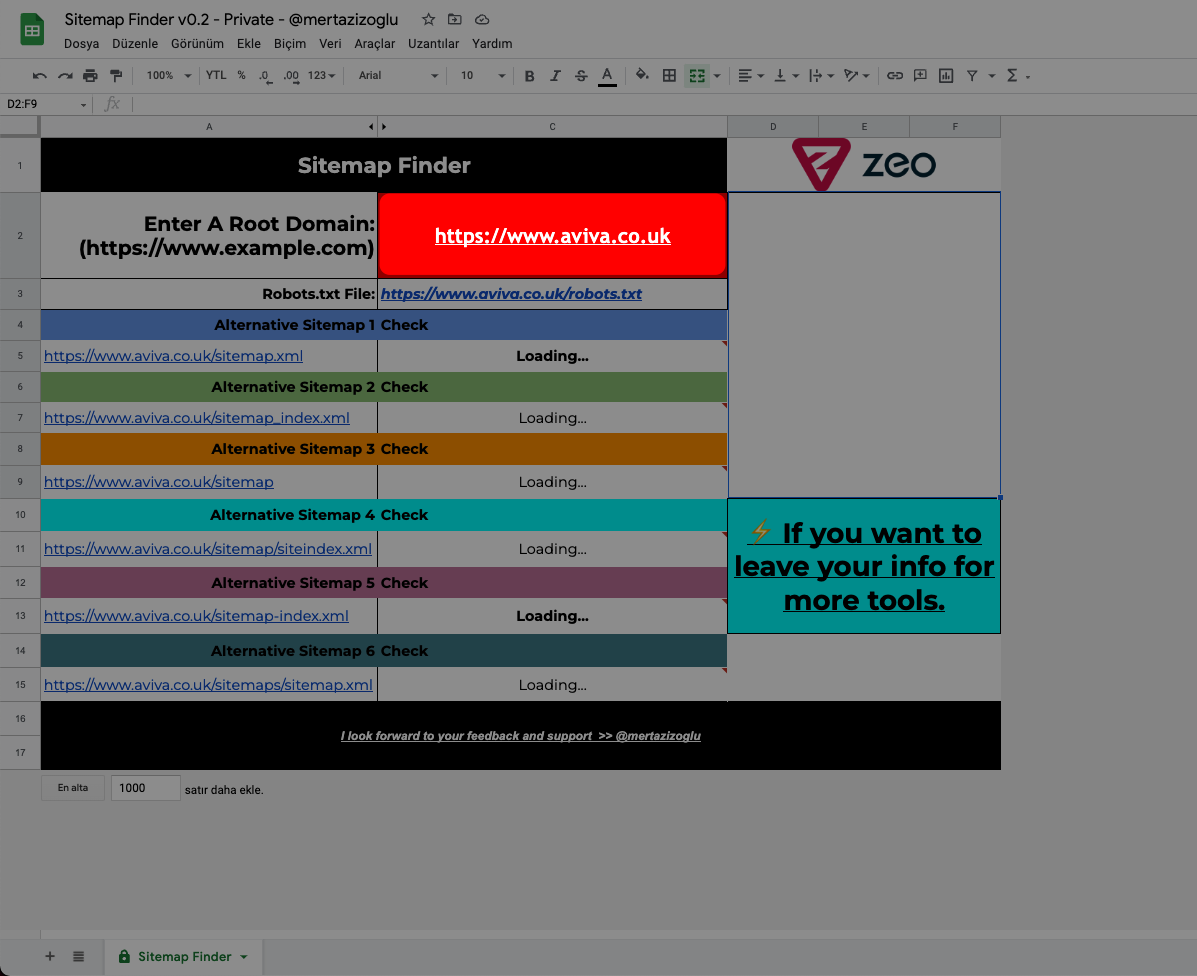 Sitemap Finder tool controls the sitemaps and shares the URLs of sitemaps that are actively working.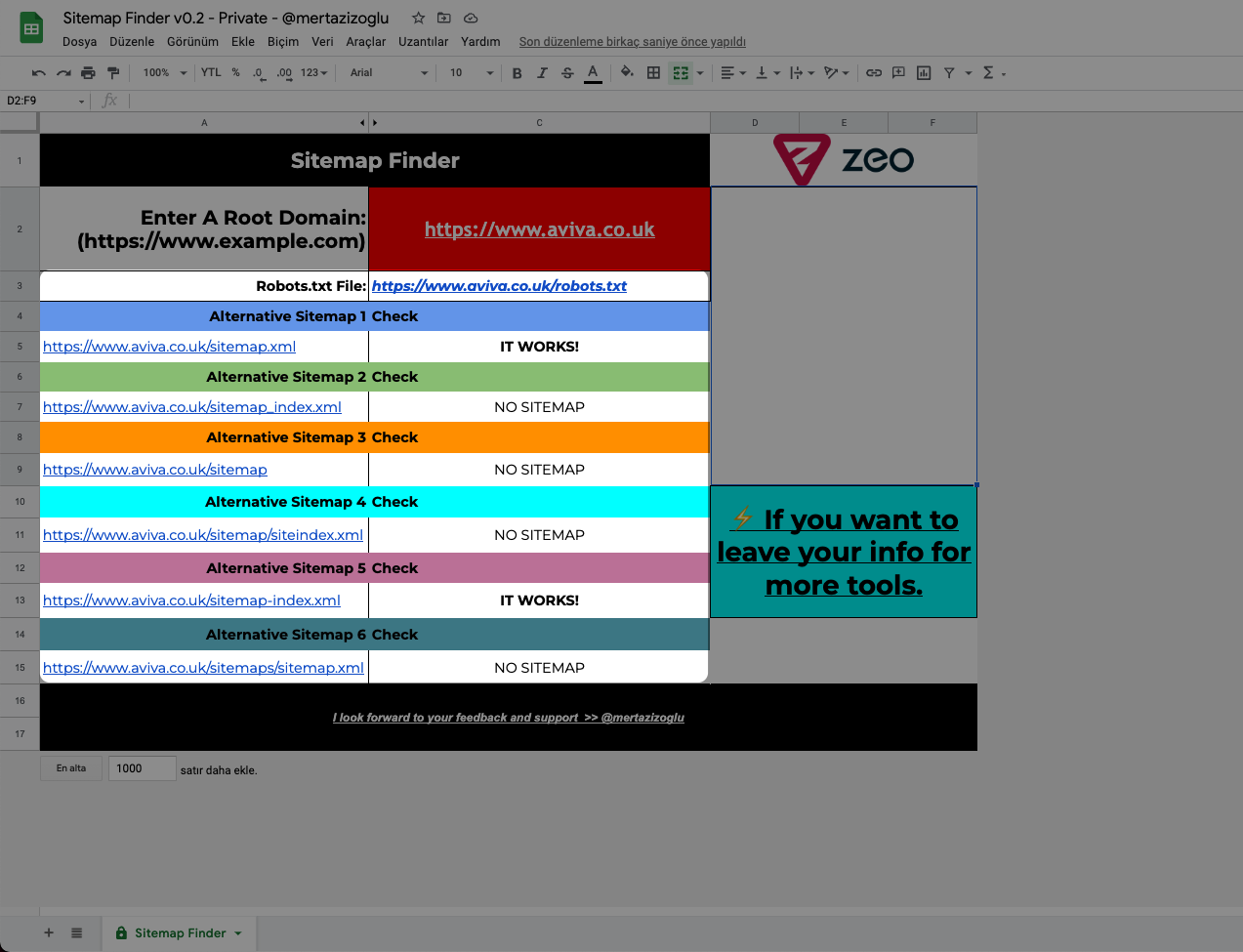 We hope you find the Sitemap Finder tool useful. :)
Your feedback and suggestions are valuable to us.
If you have any feedback or suggestions, or just want to say hi, you can contact us at hello@zeo.org.
See more Zeo tools at https://tools.zeo.org/.