SEO Consultancy
Search Engine Optimization
---
As Zeo we have cooperated with more than 500 brands to be successful in digital to date. Although our story begins with our publishing of the first SEO blog on this field in MENA in 2006.
As an agency which has grown with its power in SEO, we have a lot of successes we can share with you in this field due to the solution recommendations we provided as a result of the detailed analyses, rather than the basic consultancy with which we are very experienced with.
Our
SEO Services
---
We optimize our clients' websites to make their brands more visible within the search engines.
A summary for those who do not know
What is SEO?
---
In short, SEO, is an abbreviation for "Search Engine Optimization" in English. SEO, one of the most important fields in digital marketing field, is also known as "Search Engine Optimization" in Turkey.
Learning efficiently the ranking criteria of Google and other search engines who aim for producing the most relevant, correct and explanatory results for the queries made by users, thus enabling to create the process of the necessary optimizations for these is called SEO.
For the beginners
Creating SEO strategy
---
According to what we have learned from many successful campaigns in the world, SEO is a team work from start to finish. Alas, it is not possible for a company to reach a point simply by paying money and not providing any team support to a SEO agent/consultant. It is necessary to understand that SEO is an "experience optimization" and to include all teams that can better the experience to the project. We can include content creation, IT support with technical corrections, or new ideas acquired from user familiarization sessions with product team to the SEO construction process. We suggest you follow ZEO Blog and ZEO TV for detailed information.
How does Zeo team create the best
SEO strategies
---
In our opinion, the SEO process is not only the effort made to obtain the rankings. Basically, we think that what we do is based on the fact that people who lead different questions / queries to Google are guided to the most useful result as a result of a very powerful algorithm.
In this context, we believe that projects that do not have value proposal or do not want to produce it can't produce an effective SEO result. While serving our clients as an agency we focus on: creating the page / content that can be the most useful search result (content-oriented SEO approach), making it easier for the search engines to reach the content in a technical sense (technical SEO improvements) and increasing the value of this content at the web level (link / mention improvements).
Our team, participating in many conferences such as the world-famous Mozcon, Searchlove and BrightonSEO in this field, is implementing a world-class SEO process by adapting it to the dynamics of the targeted market. Our management team, who has been invited as speakers to conferences in different European countries such as England, Germany and Italy, works with our main team to implement this vision in the most effective manner. In addition, we continuously follow and share all developments with each other.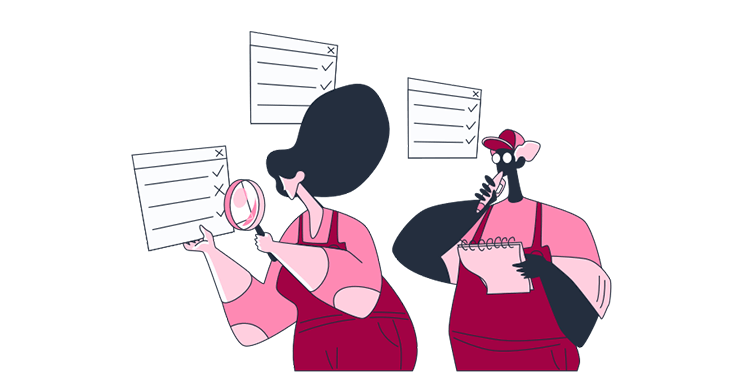 When we consider that each brand's priorities and needs are different, we cannot talk about a uniform SEO analysis process. While starting the SEO analysis process we create a project plan, by prioritizing the jobs that will contribute quickly, and by asking the right questions to understand all the requirements in our initial meeting with the brand.
If we go before that, after we ask our potential customers about their product / service, during the preparations we make for the meetings, we prepare a preliminary analysis report that touches the issues we wish to mention, which may bring wins. If you want to explore how standard flow should be, you can take a look at the flow used in the SEO analysis process we have prepared for you:
Feasibility
Market and competition research, Organic traffic forecasting, SEO benchmark, Budget allocations
01
Research
Onboarding, Competition analysis, SEO visibility, SEO goals and forecast
02
Consultancy
Technical SEO, Content and on-page SEO, Link earning Strategies, Off-page SEO
03
Our Clients'
Thoughts about Zeo
See our SEO clients' thoughts about Zeo team and Zeo's work.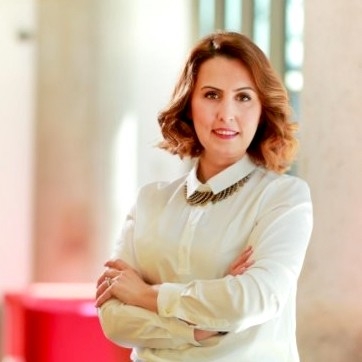 We were working with a global supplier on SEO before. Accessibility and process management were a little more difficult with these teams. At the same time, in terms of budget, global suppliers were more costly for us due to exchange rate differences and man/hours. When we started working with Zeo, we first went through an audit, fixing the results and problems. After these processes, we placed SEO in a strategic place for digital marketing and created an always-on SEO strategy for our brands and implemented it step by step.
Didem Namver, Sr. Head of Digital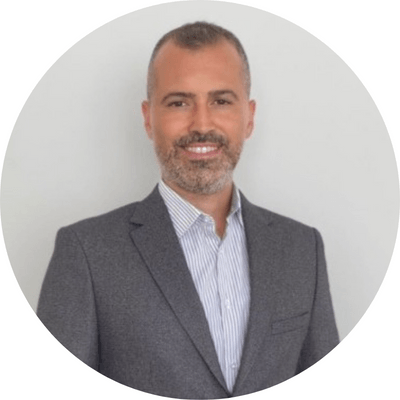 As MediaMarkt, we have been working with Zeo for 6 years in a very tight and coordinated way to manage our SEO processes. We receive the highest level of feedback from Zeo on increasing and improving our organic traffic. It is very enjoyable to get fast support on all our issues 24/7 and to work with Zeo to better embrace and continuously improve our brand, and we recommend it to everyone.
Yiğit Ertem, Ecommerce Web Channel & PIM Department Manager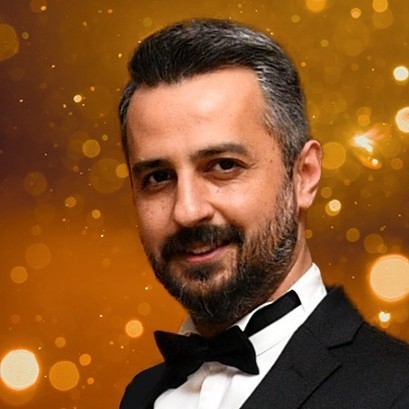 We strictly follow the regulations and algorithms that can change at any time; We need to act quickly. At this point, Zeo has become a partner that meets all our expectations with its professional, innovative and solution-oriented approach. The Zeo team has become a stakeholder in success by looking at our optimization processes and our brand as their own value. As the Acıbadem Healthcare Group family, we would like to thank all the Zeo team, who work tirelessly, constantly improve, and do not compromise on keeping their energy high under all circumstances!
Emre Baykal, Director of Digital Marketing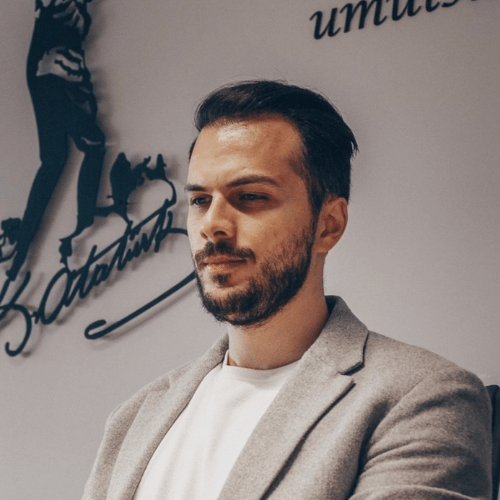 Besides increasing our website's visibility in the UK with ZEO, the experienced team that closely follows its work and has extensive experience in its field has always made us feel like we are in the right place for SEO. We are on the right track with ZEO in a highly competitive country and sector.
Kaan Deniz, Founder
SEO clients'
Case Studies
---
In our opinion, a real success makes itself mentioned a lot. Moreover, in areas such as SEO and Performance where organized work is needed, this success is the result of a true team work. We sat before the camera with our clients which we created great jobs together and talked about the processes that brought us this success. In our last video, you can view our work as a Case Study by Google, in which we have proven ourselves on the Performance side in addition to SEO.





About our SEO consultancy
Frequently Asked Questions
---
What does
Zeo community does?
---
In our opinion, having a strong vision in SEO is one of the most important values ​​that an agency can add to your brand. To set out to follow the analysis and data on this path. Every year we attend conferences like Mozcon, Searchlove and BrightonSEO as a team. A relatively large number of digitizations take place as embedding.
Largest digital marketing event
in Eastern Europe
We are the organizer of Digitalzone, the biggest digital marketing conference in Eastern Europe and MENA, which is held every October. At the conference, which we have organized for the 9th time in 2021, we bring together more than 3500 participants with more than 15 international speakers every year, enabling them to follow 360-degree digital marketing with all its innovations.
At our Digitalzone Meetups events, they talk about a certain concept with the participation of a leading digital marketing expert and one of Zeo professionals every month. Meetups, which we organized for the 37th time last December, offers free network and information transfer to an average of 350 participants every month.