Chrome Extensions
---
By our Chrome extensions, you can take actions that will make your daily SEO routine easier. By using the extensions, you can speed up the work you do repetitively every day. Let us know about your needs than we will add them into our backlog.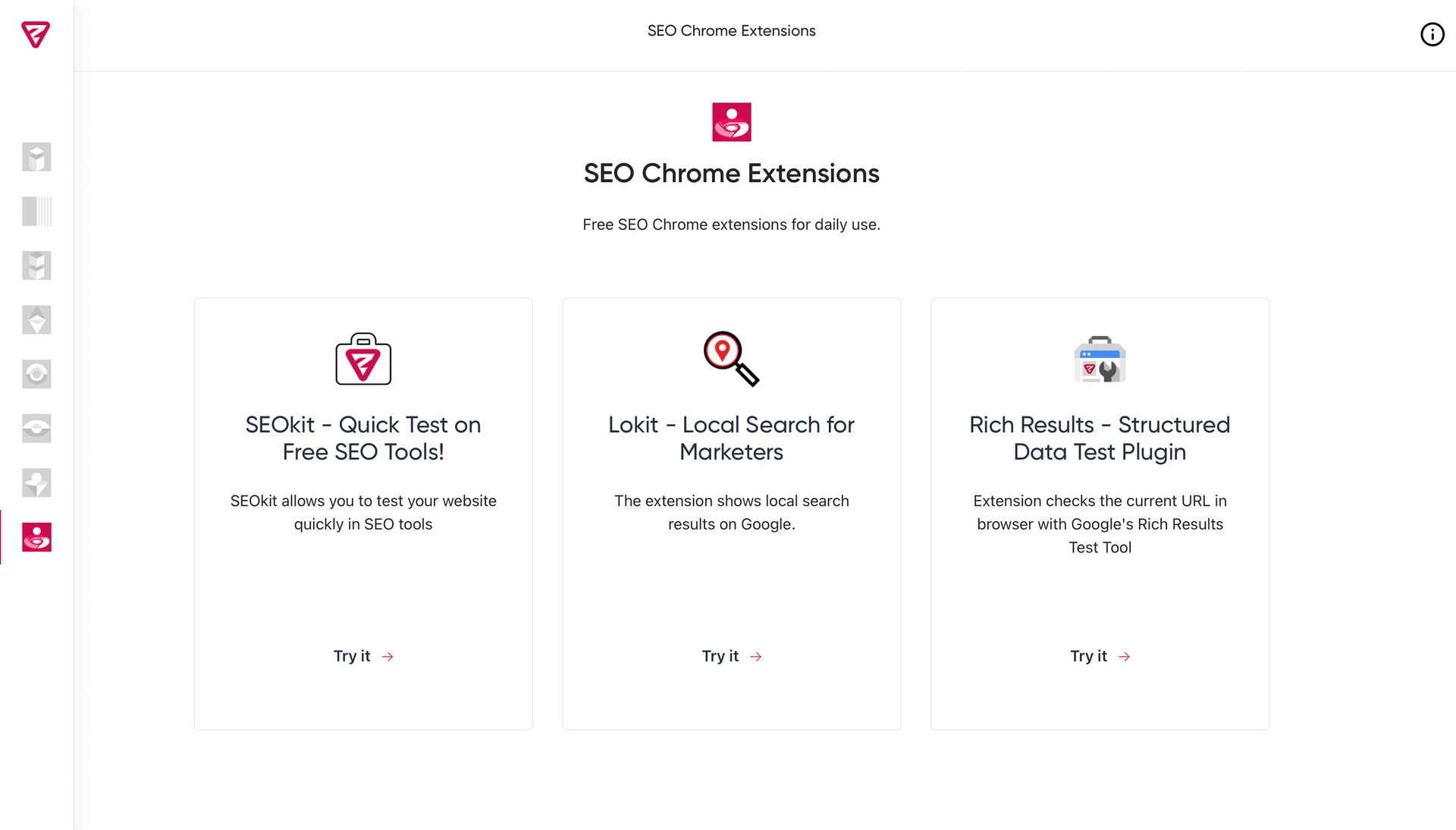 How it works?
How can I use the extensions?
---
You can review the tools we produce by following the link above. When you click on the tool details, you will be directed to Chrome's standard plugin installation page. You can perform the installation via Google Chrome or Chromium-based (Brave/Edge) browsers by following the steps here.
SEOkit - Quick Test on Free SEO Tools
Lokit - Local Search for Marketers
Rich Results - Structured Data Test Plugin