What to do with DMCA Notices in SEO Efforts?
---
We're covering a topic that can directly affect all your SEO efforts, and one that you have to deal with when it comes to copyrights: The Digital Millennium Copyright Act (DMCA). In this article, I will try to provide you with information about what you should pay attention to in SEO in case some or all of your site is affected by the DMCA.
The Digital Millennium Copyright Act (DMCA), or Digital Millennium Copyright Act, is part of the US copyright law and is concerned with the process of removing content from the internet altogether.
Organizations with the most copyright notices: (Source: Google)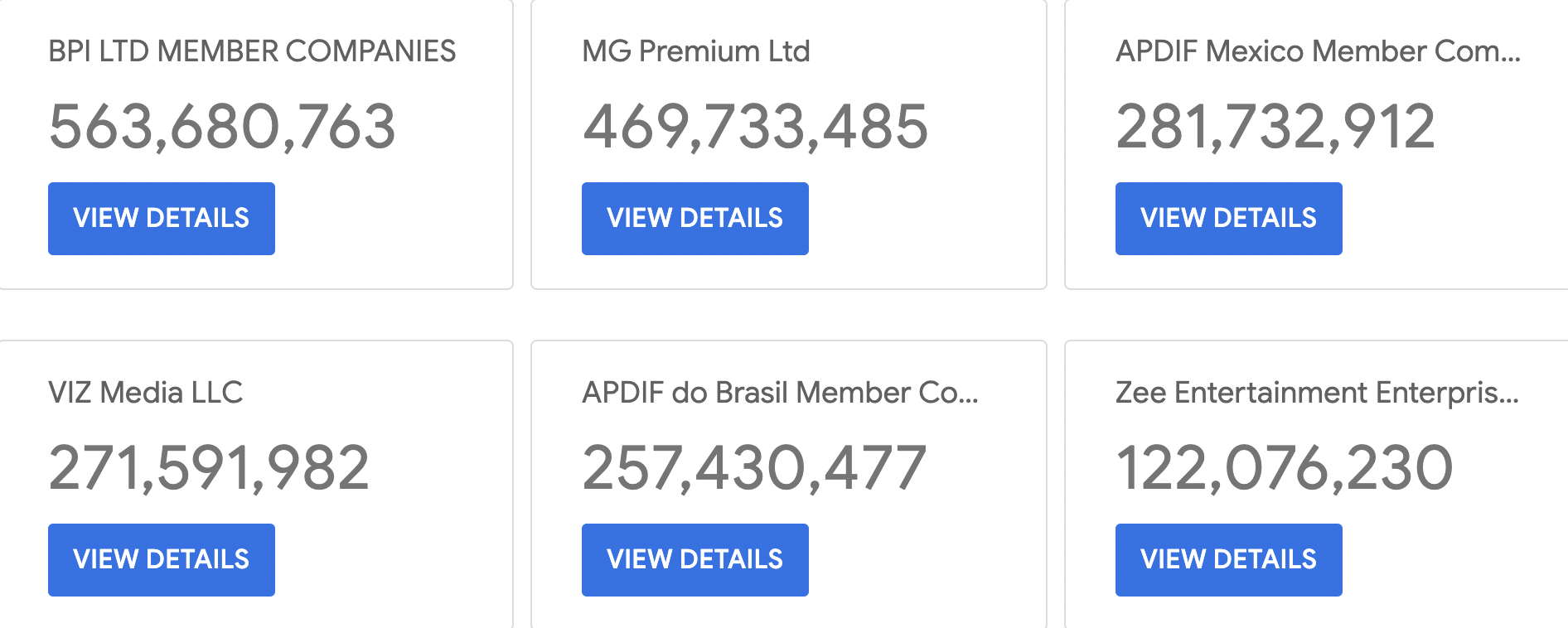 No, generally the DMCA is used all over the world, and search engines reflect them in their search results so as not to contravene local laws in those countries.
Regardless of your site type, if there is a copyright violation and it is reported to the DMCA, your pages can be de-indexed because of an image on your site. You'll often see this happen with sites that don't usually publish legally. So it doesn't matter if it's a movie streaming site or a regular news site. Therefore, you should pay close attention to DMCA Takedown notices. Without getting too bogged down in legal terms, let's get back to SEO.
Google considers DMCA notices and may remove your site from search results. In such cases, Search Console will receive a mail like the one below: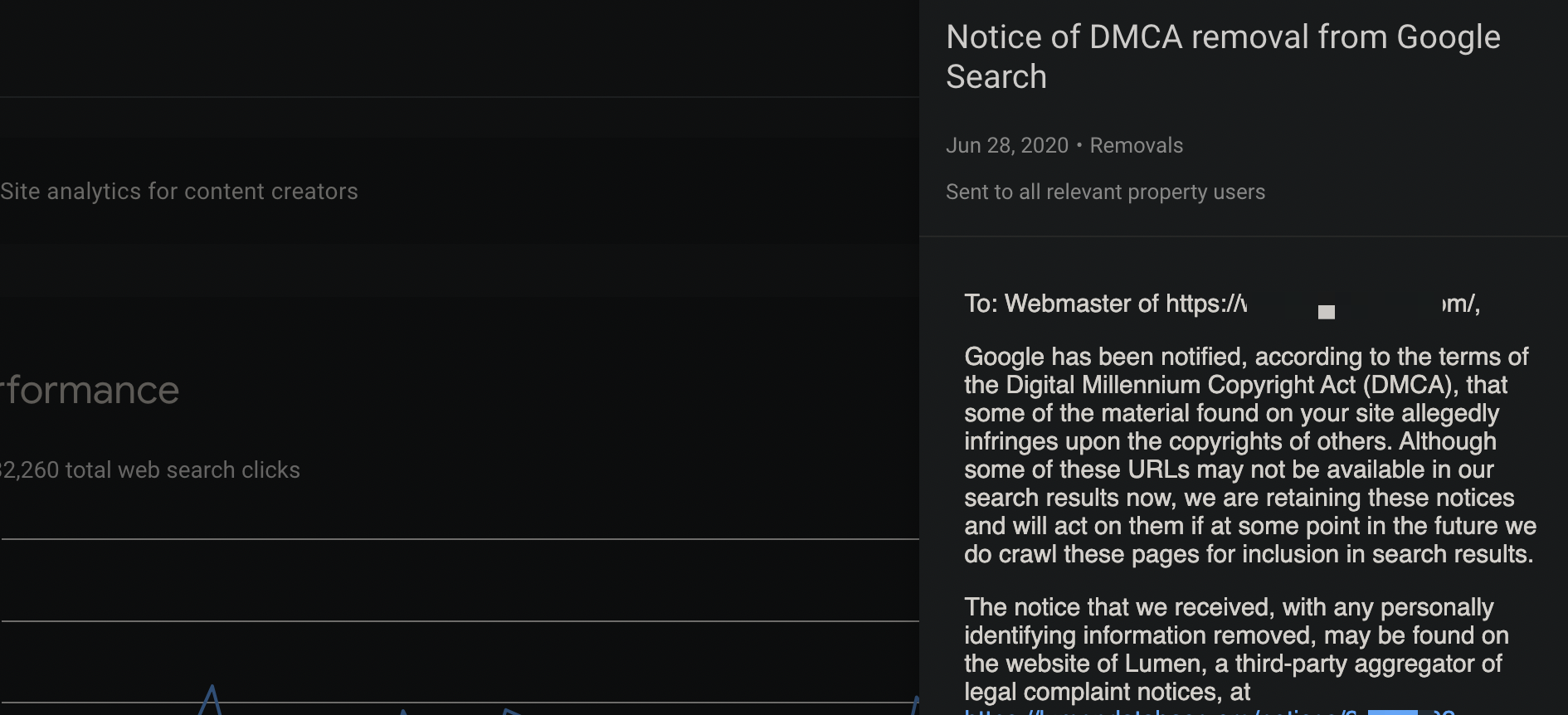 As you can see in the screenshot, the email reads "Google has been notified, according to the terms of the Digital Millennium Copyright Act (DMCA), that some of the material found on your site allegedly infringes upon the copyrights of others" and then goes on to say that action will be taken to remove the URLs from Google.
At https://lumendatabase.org/ you can see the names of many sites, from Twitter to other major sites. Sample results for Netflix: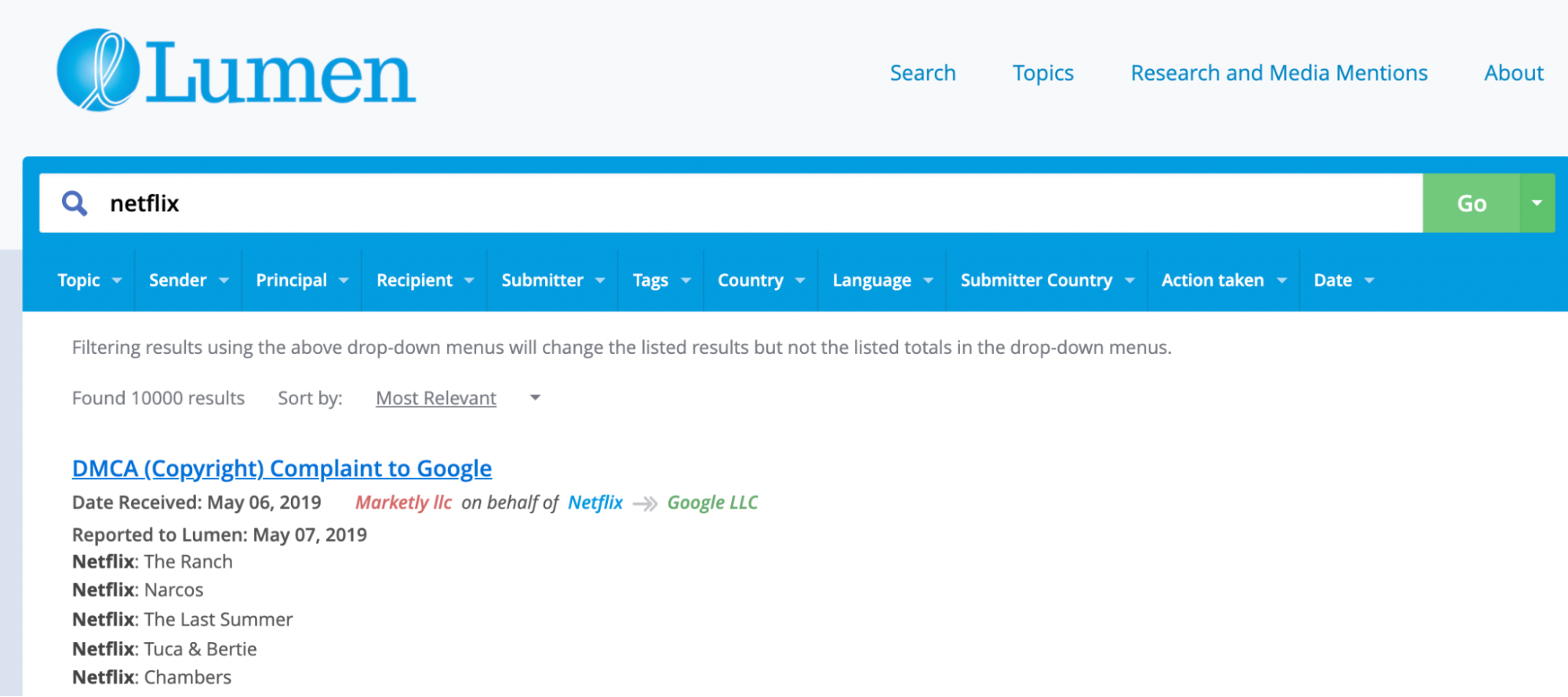 On detail pages such as https://www.lumendatabase.org/notices/22812898 you can also see the copyrighted sites and details. The reasons for copyrights and the URLs provided as examples are clearly shown: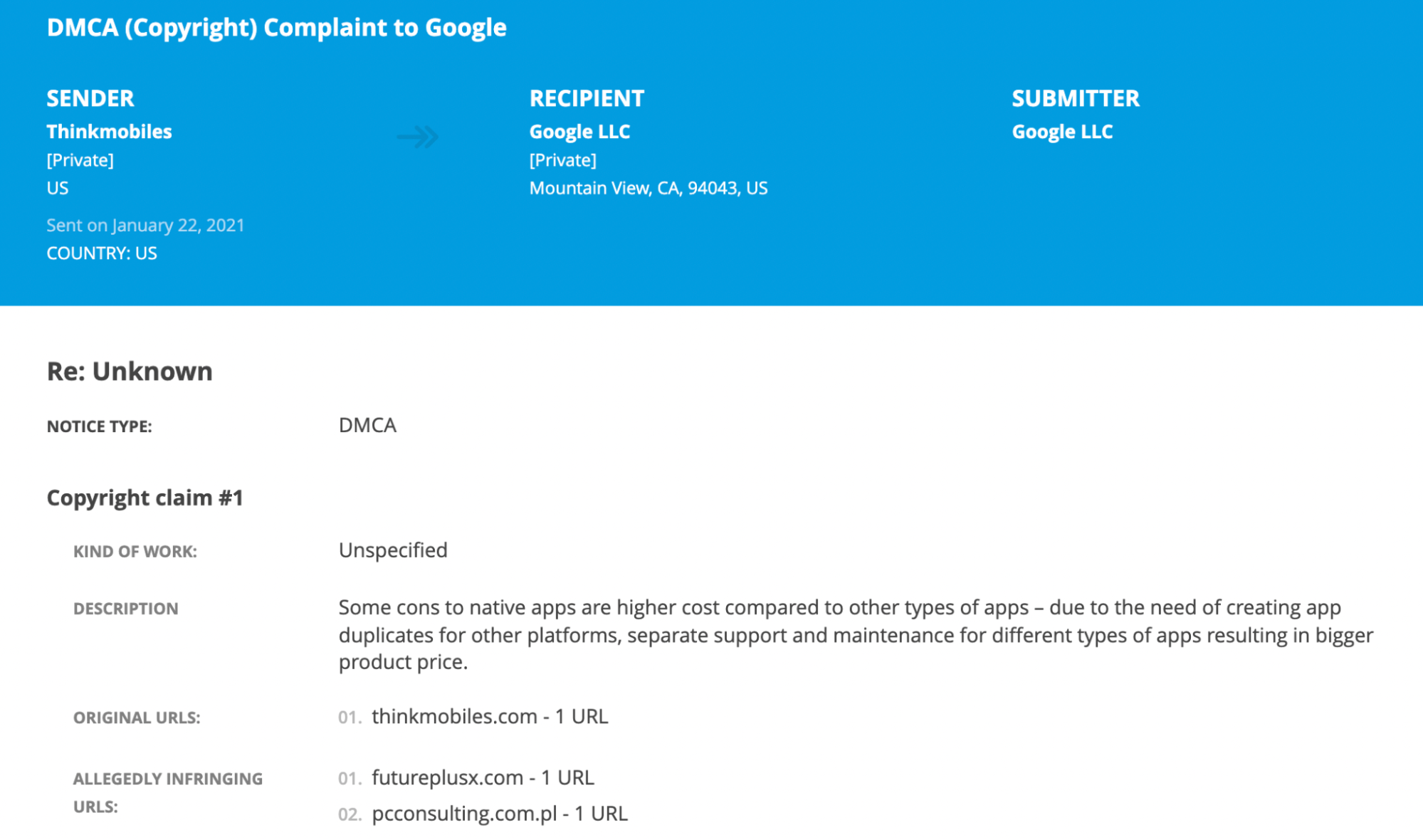 If the search query is relevant after the deleted pages, you may see a warning like the one below at the bottom of the SERP:

As soon as the DMCA notice is received by Search Console and reflected in the search results, the relevant pages of your site will be completely deleted from the index. As a result, your performance will decrease as there is no longer any traffic coming from those URLs where you get very good organic traffic and SEO visibility. Search Console received a notification on June 28 and organic traffic dropped:

Even if you examine the URL removed from the index with URL inspection, it will not show an error/warning that it is not in the index: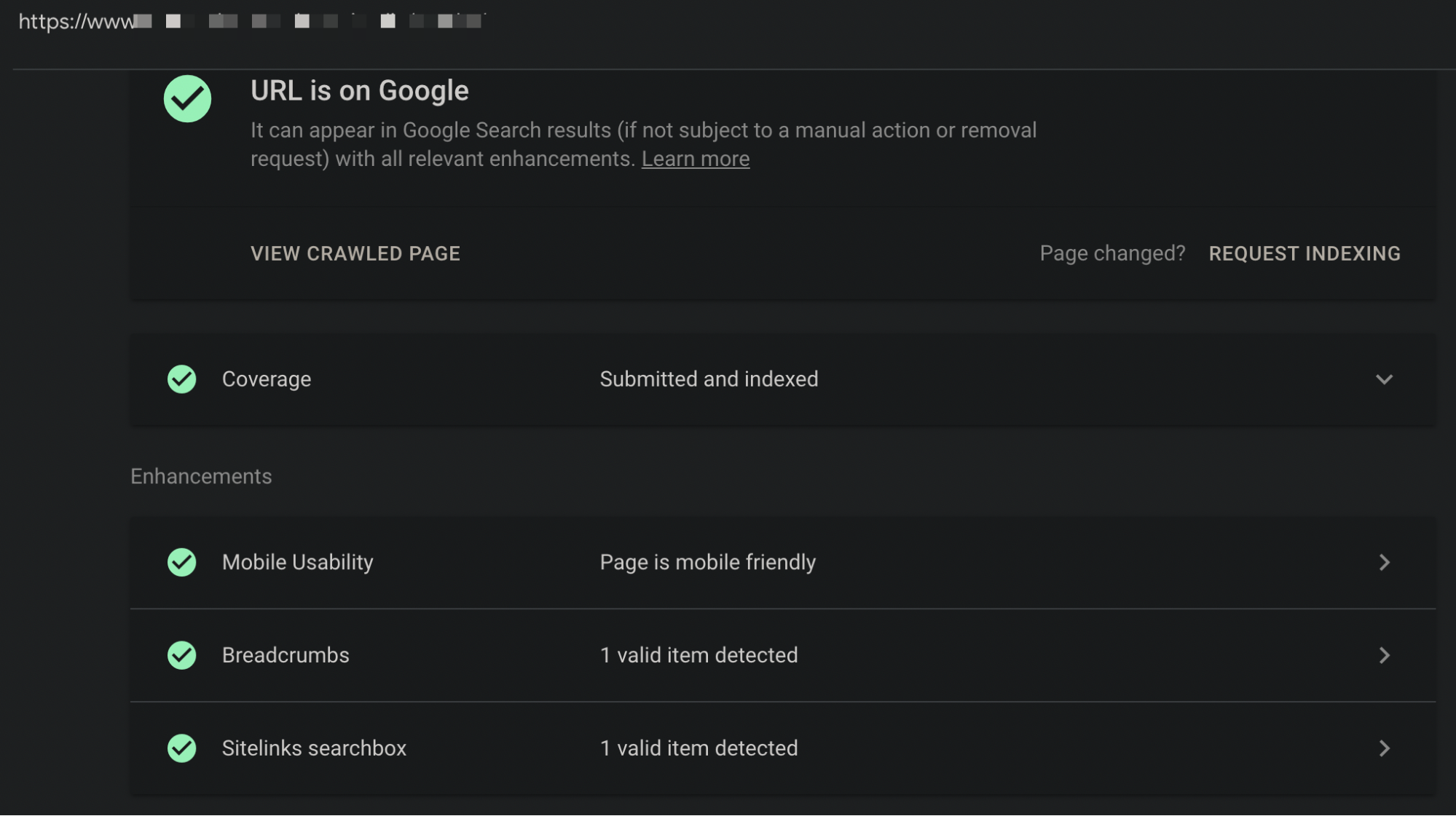 Will my pages come back after being removed from search results by DMCA?
Yes, they can come back. For this, you need to file a counter-notification to state that you are not violating copyright. In addition, if the algorithms have stayed the same and it has been a short time since the process started, it is possible to catch your old traffic.
The critical point is that you received the DMCA notice for the wrong reason. If the other party is right, there is not much you can do here.
Is DMCA Notices a Ranking Factor?
Yes, Google stated in a blog post in 2012 that it can use the number of copyright notices as a signal. The important thing to consider here is that you do not exhibit manipulative behavior continuously. You should also pay attention to repeated DMCA notices:
If your essential pages are out of the index because of DMCA notices affecting your site, Google is serving a notice of violation against you. You should definitely consult with your lawyer about DMCA notices. Click here to access the DMCA counter-notification form.
Carefully and accurately fill in the information requested from you in the form on the screen below: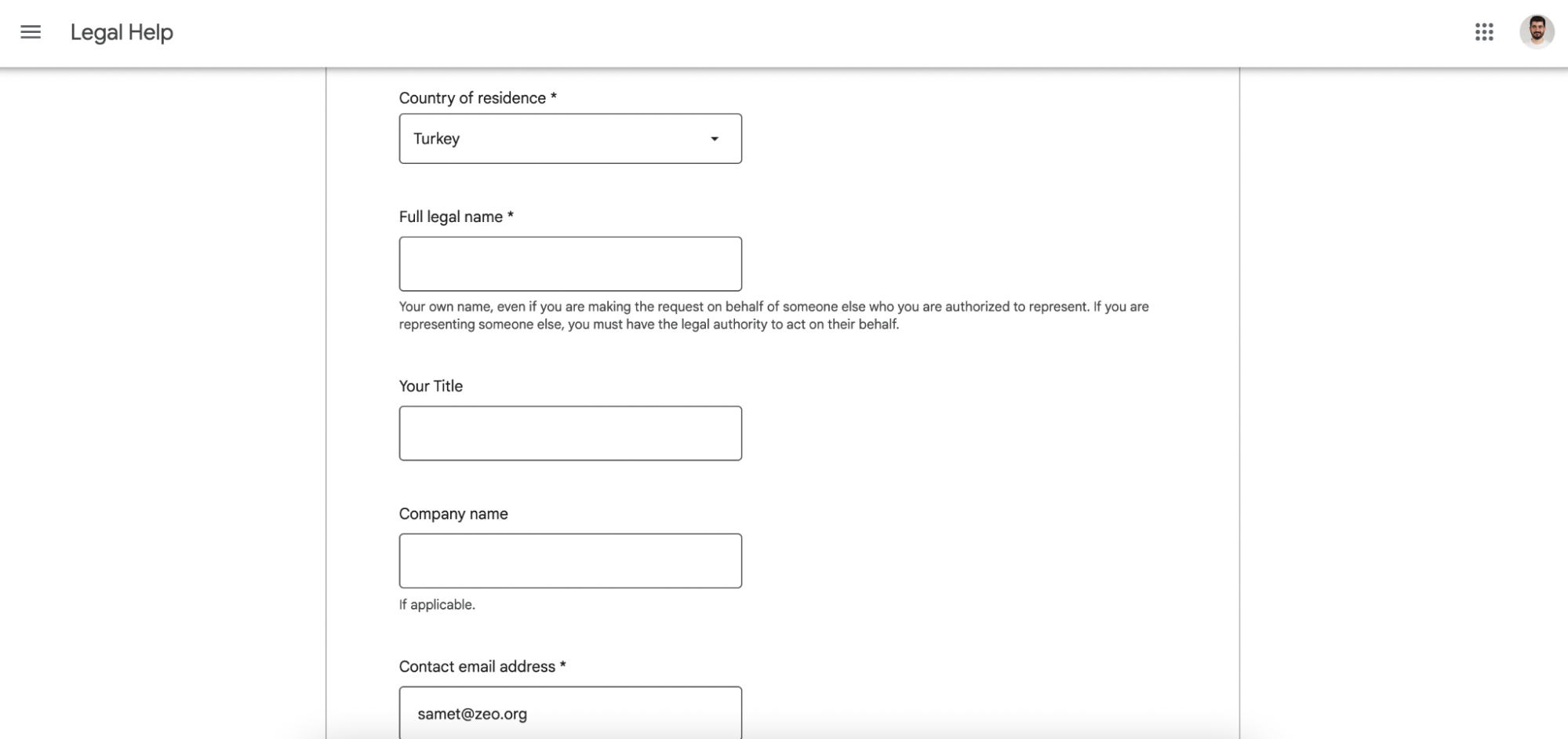 If the content on the page was infringing at the time you received the notice, your counter-notice will be legally invalid: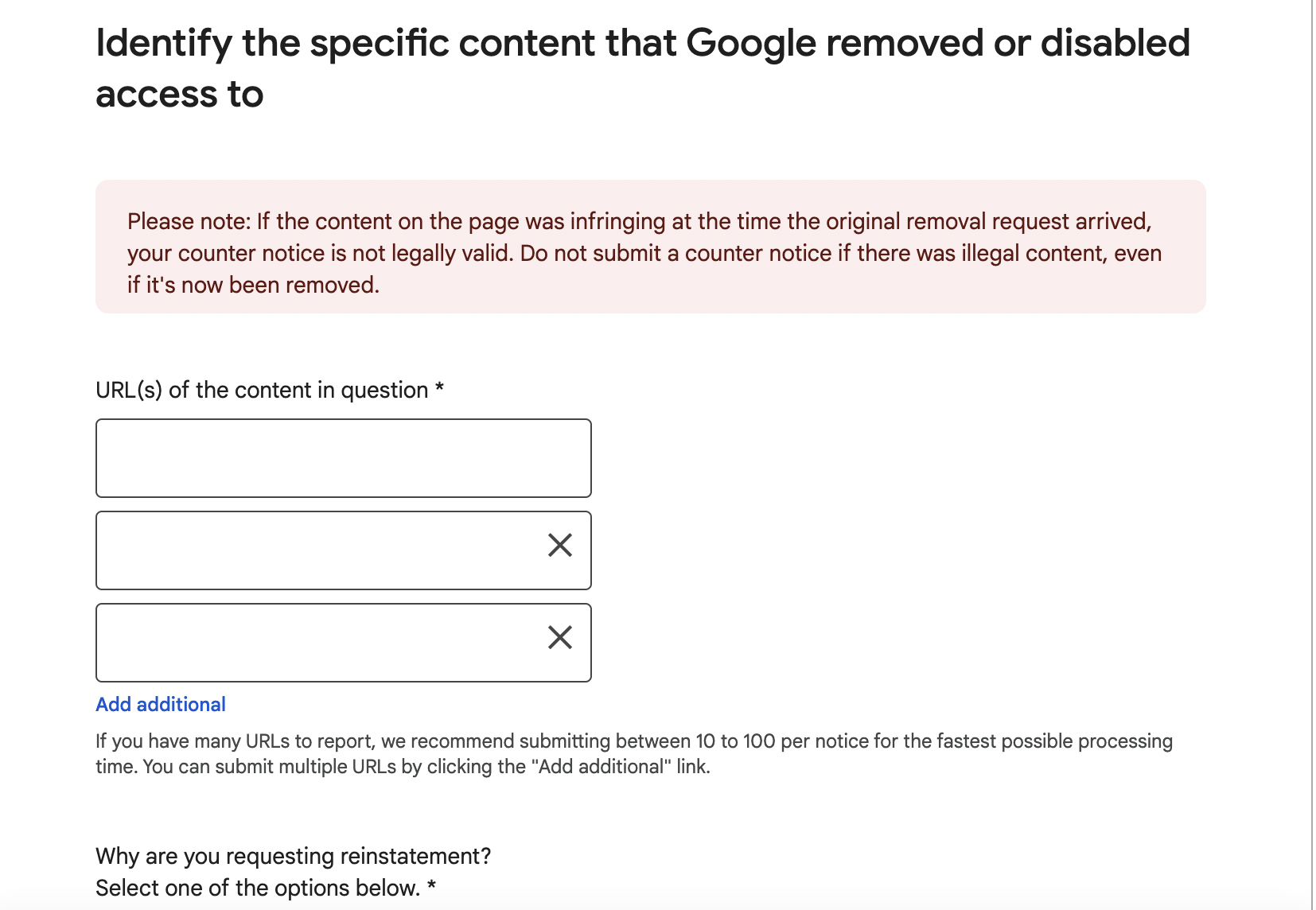 In the URL section, you should enter the URLs specified in the mail & Search Console messages: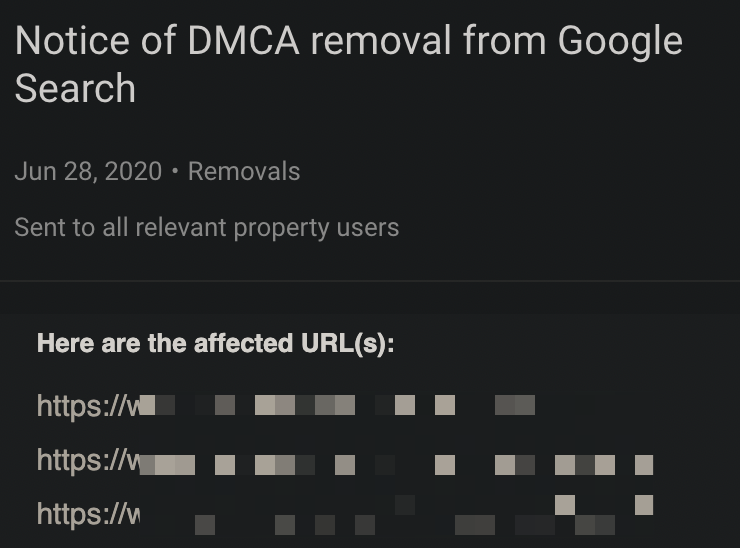 At the bottom of the form, you need to state in plain sentences summarizing the situation and if there is an unfair situation in the DMCA notice:

If, after the successful completion of your application, there is an obstacle to re-indexing, you will receive an e-mail from removals@google.com explaining this situation: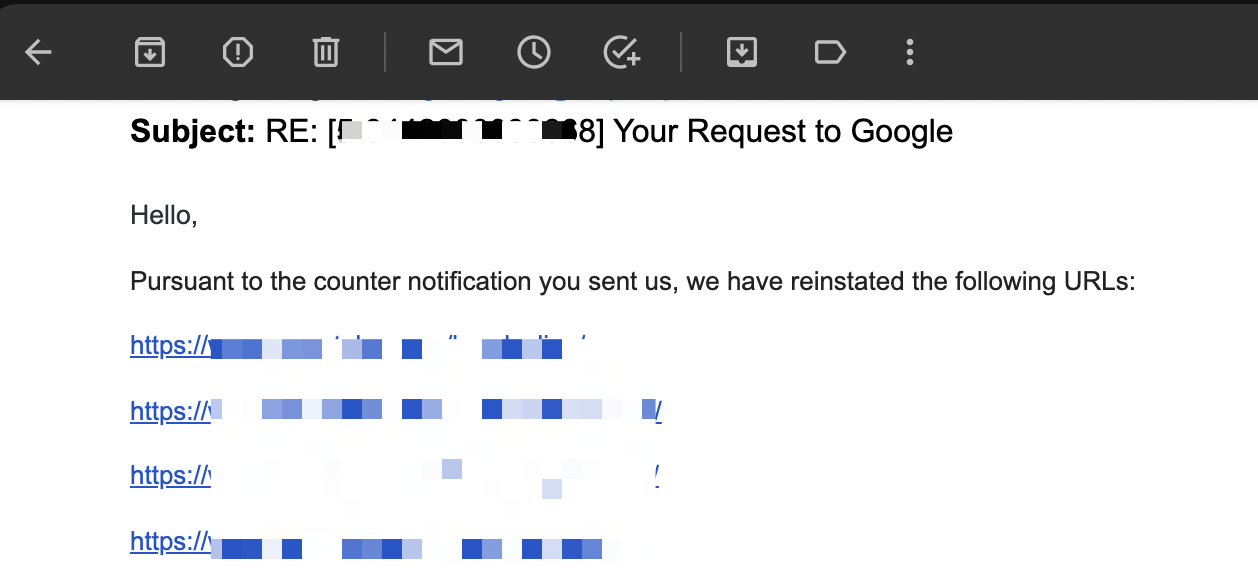 As I conclude my article, I recommend that you pay attention to copyrights and keep in mind that your organic traffic may decrease due to the deletion of your site's most valuable pages from the index, and I wish you days with lots of traffic!
Useful Links: