---
What are the Ranking Factors in YouTube SEO?
YouTube SEO Guide: How Should You Optimize Your Videos?
---
With YouTube, you can reach millions of people. So are you wondering how your videos added to YouTube can rank higher and what SEO work should be done for this?
Let's first give some important YouTube statistics;
According to Statista, there are approximately 2 billion YouTube users in 2020,

According to YouTube, 1 billion hours of video were watched in 2019 alone,

62% of businesses use YouTube to promote their content.
YouTube is a Google product and depending on the search intent, your videos may appear as a video carousel in the results. It is important to remember that Google has access to all the information on YouTube. Therefore, optimization of videos is much more valuable.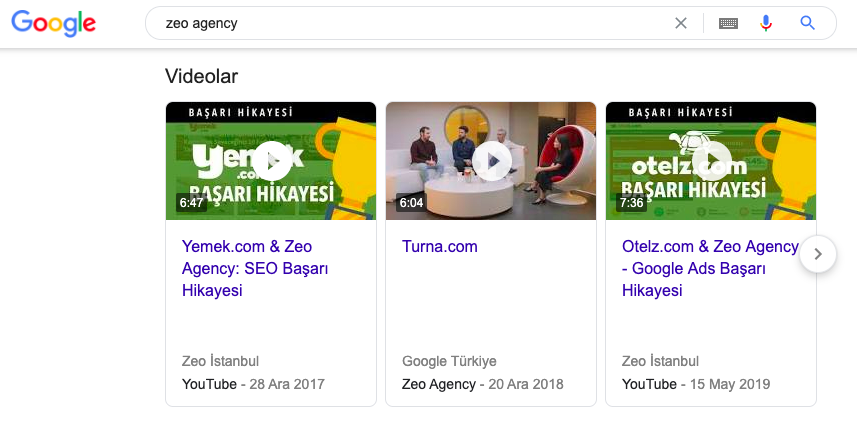 Before moving on to optimization suggestions, let's analyze the video results in the word "How to make Lahmacun", which has a very short search volume and potential.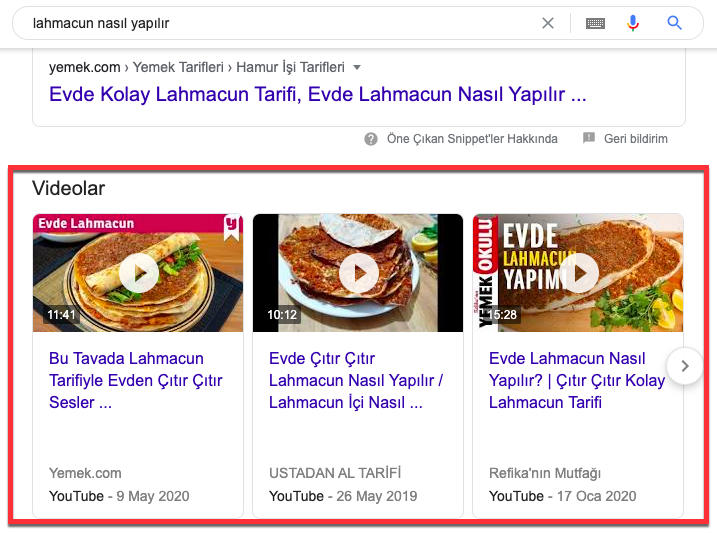 Below you can see how much traffic the first ranked video from the yemek.com channel has earned according to Ahrefs data. The video alone receives approximately 4.7K traffic per month;

As a result of all this information, how does YouTube SEO work? What are the steps you need to take to optimize your YouTube channel for SEO? We have summarized some important tips below to answer questions such as.
YouTube SEO is the name given to the optimization methods used to rank your YouTube videos higher on YouTube with Google and other search engines.
Here are some important ranking factors that can affect your YouTube ranking;
Video Name
Uploading a more understandable video title to YouTube is one of the positive signals for ranking. YouTube can read not only your video content, but even the name of the video while it is still uploaded and use it in ranking.
An example of file name usage that we don't recommend;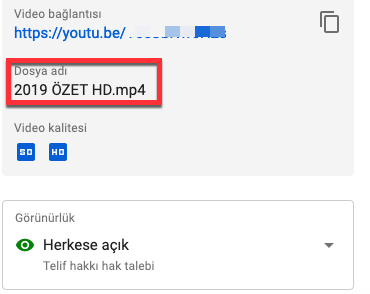 With this in mind, you can name the video something like "ZEO YouTube_SEO_ipuclari" instead of "video11-2020".
Video Title
You can think of your video titles just like the title sections on websites. Here, it will be useful to use titles that will not be spam and are suitable for natural language flow. You can choose titles that fully describe the video, suit your target audience and provide information to users.

You can also use tools such as Ahrefs to help you find volume and relevant keywords when choosing these titles.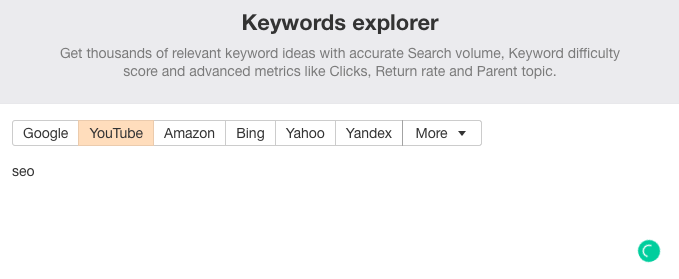 Please note that there is a 100 character limit for video titles.
Video Description
In the description section, you can include words that describe your videos and are useful for users. This section also has a 5,000 character limit.

In this section, you should avoid irrelevant and spam words as much as possible. It is against the guidelines to use repetitive and irrelevant words here. You can also use the Google Trends tool to find keywords, so you can identify popular words in this way.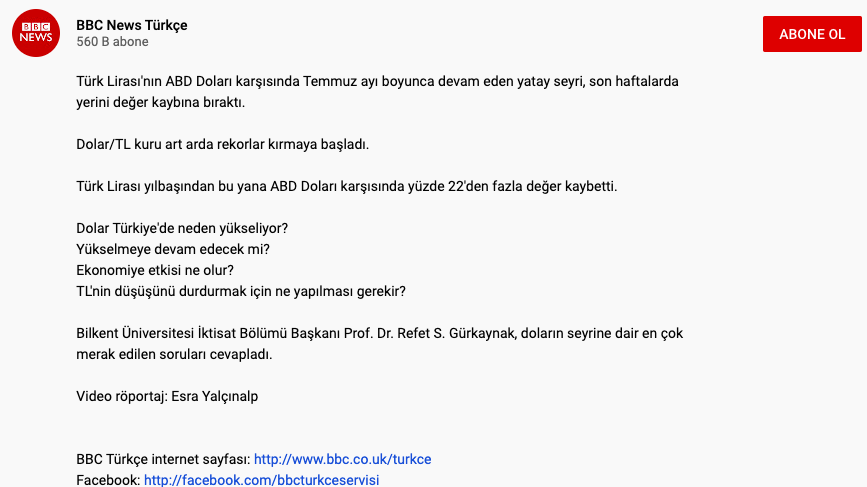 Example usage: BBC News Turkish
With YouTube Analytics, you can choose the most accurate usage by running continuous tests in the description section.
Video Category
Placing your videos in more relevant categories will help your video rank higher and attract more relevant audiences. For example, producing video content on a topic such as "10 Challenges Referees Face" and categorizing it as "Movies and Animation" would not be the right choice. Instead, the "Sports" category can be chosen.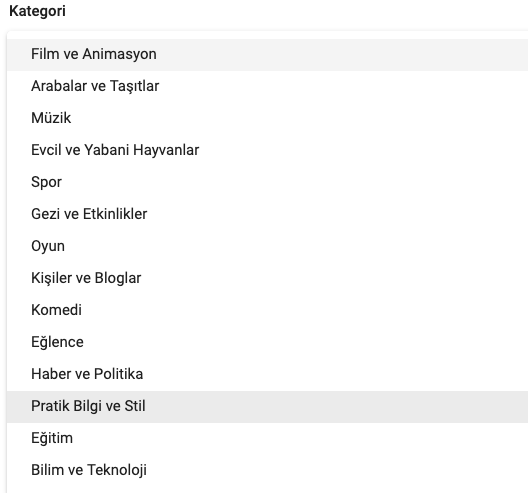 Video Tags
The video tag is another factor that affects the ranking of your videos. YouTube also recommends using tags in videos in its own resources. It should also be noted that if the tag is used in a spammy or irrelevant way, it is against Google's guidelines.

Thumbnails
It would not be wrong to say that videos are one of the most important elements. Users are highly likely to click on video thumbnails, both within YouTube and on SERPs (search engine results pages).
Apart from the title of the video, thumbnails send a signal to the viewer about the content of the video, which can affect the number of clicks and views your video can get. YouTube itself already automatically generates thumbnails from videos and you can choose one of them, but our recommendation is that you should always have a custom thumbnail.

Example thumbnail uses (from Tokyo search results)
The Creator Academy reports that "90% of the best performing videos on YouTube have custom thumbnails". You can use images that are 1280x720 pixels (representing a 16:9 ratio) and 2MB or smaller, as well as images saved as .jpg, .gif or .bmp.
Please note that your account must be verified in order to verify thumbnails.
Subtitle Usage
One of the critical points in YouTube SEO recommendations is to add subtitles to videos using files with .SRT extension. Videos with added subtitles look like below: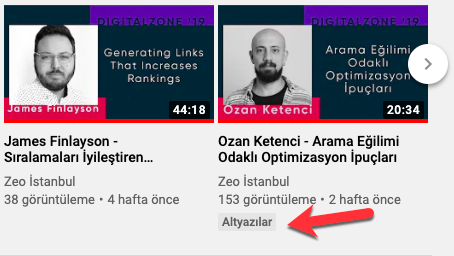 First, upload subtitles in the native language of the video in a way that does not disrupt the synchronization of the video. Then, if you can, you can translate them into other languages and add them to your videos.
In some search results, Google takes the subtitle parts of the videos and extracts them as featured snippets. In fact, direct users are also directed directly to the relevant minutes of the videos in accordance with the search results.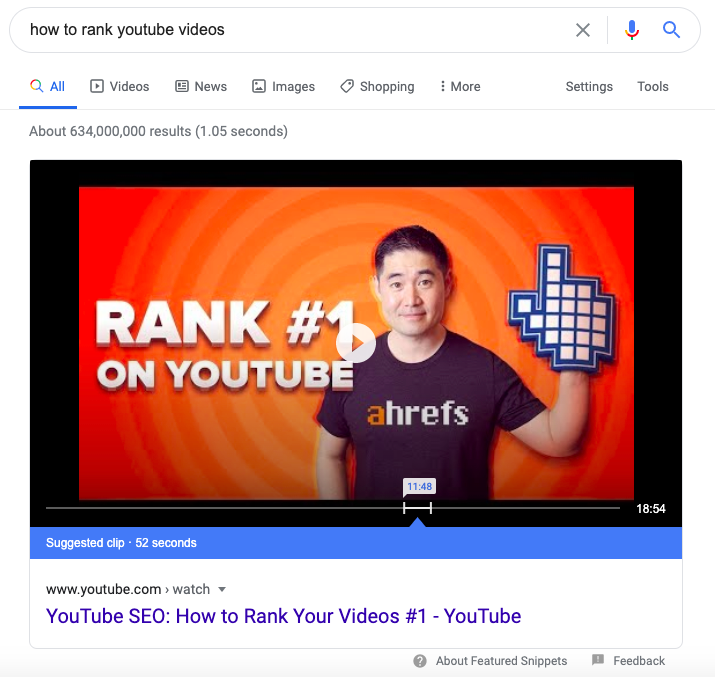 You can easily add subtitles to your YouTube videos by logging in to the area we show below: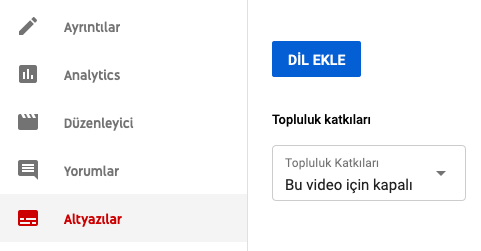 Playlists
Presenting relevant videos in a single playlist can ensure that viewers who visit your channel are more likely to watch topics that are relevant to them.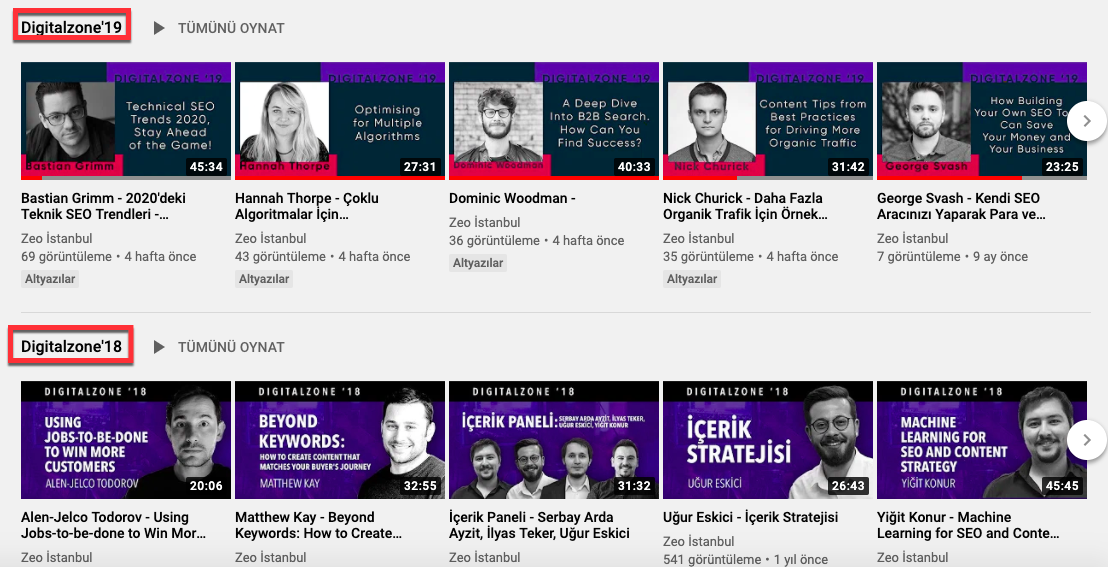 You can think of playlists as category structures on sites and create action plans around them. You can also share playlists more easily than sharing related videos individually.
Cards
You can see the cards in the top right corner when watching videos. Here you can show your viewers video content that you find relevant. Example usage: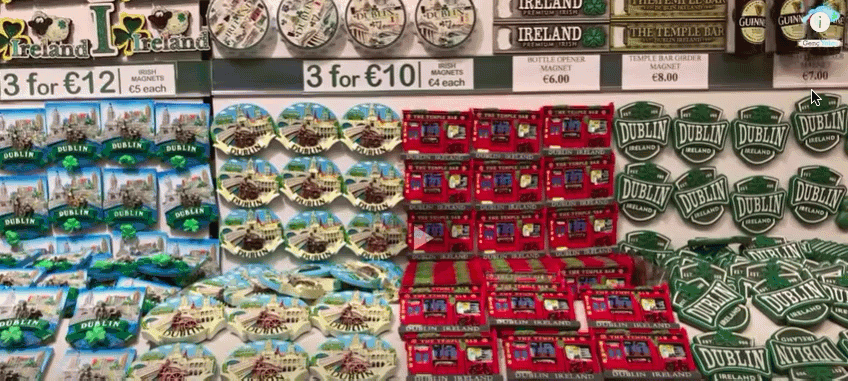 When editing your YouTube videos from the details tab, you can add not only videos but also additional cards such as playlists, links or polls.

End Screens
YouTube End screens will help to draw viewers to more diverse content that is shown on the screen as videos come to an end.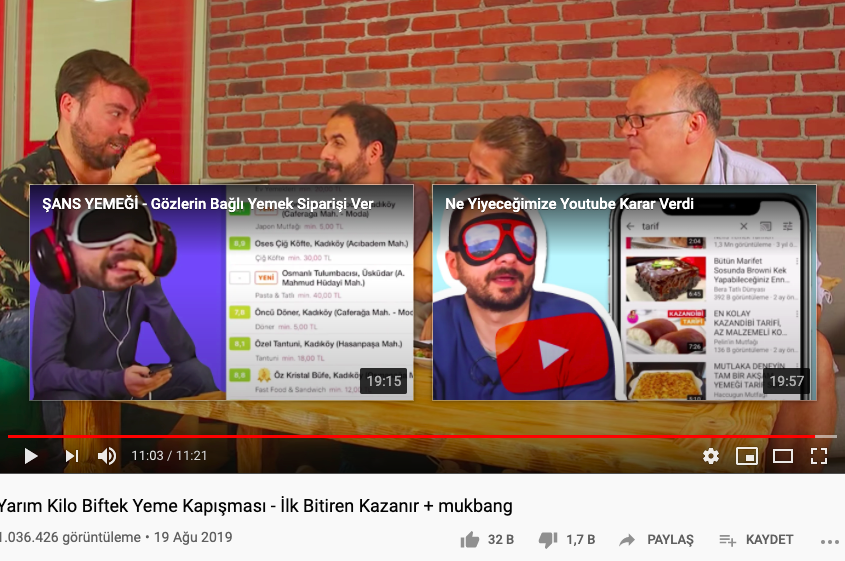 End screen example.
YouTube may also test these end screens occasionally and show different end screens to better analyze user preferences.
As we come to the end of our article, we can state that the watch times of videos are also one of the essential signals. For example, 70% of a 20-minute video can be ranked higher than 100% completion of a 2-minute video. Many other factors, such as the number of subscribers, likes, comments, social shares, user intent, average watch time and many more, can be used in rankings.
Of course, what we mentioned above is only a tiny part of these ranking factors. You can contact our team if you want to do SEO work on YouTube.